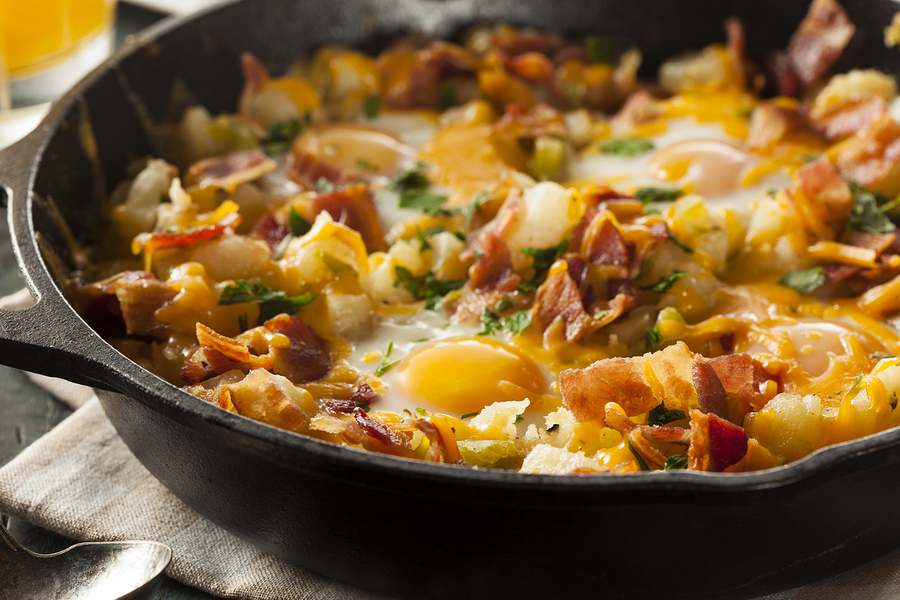 As someone who loves to cook, it's super important to always have the right equipment handy. There's nothing more maddening or frustrating than knowing exactly what you need to prep correctly and not being able to find it. If your kitchen is anything like mine, it may seem like it is packed full of pots, pans, and appliances that you never seem to use but have just in case that opportunity rolls around. The counterpoint to those all-too-useless items are the ones we absolutely could not live without, and I'll cue you in on one item in particular that has become my new best friend in the kitchen.
I'm sure anyone reading this article has an (admittedly embarrassing) weakness for HomeGoods, since they have absolutely everything and the prices are surprisingly fair and reasonable. Last time I found myself there, I couldn't resist this Italian cast-aluminum pan and it quickly became a new kitchen favorite in no time. Having finally stepped away from the teflons and other lesser-material kitchen hardware, it sparked an interest in venturing into the cast-iron kitchenwares as well. Although I love that little Italian pan, that's not what I want to talk about.
My Cast Iron Griddle
Having finally stepped into the realm of cast iron in the kitchen, one thing is for certain; never going back. Cast Iron is incredibly easy to cook with, everything just seems to taste better, and if done properly clean up is a breeze. My new favorite is my cast iron griddle, and I've cooked everything from eggs to steaks to steak and eggs with it and I couldn't be happier.
Mine happens to be reversible and looks a little something like what you see above, and any quick google search will show you just how many different things you can cook on one of these bad boys all at once. It's so much easier to make an entire breakfast all in one place, with sausages cooking at one end, eggs at the other, and pancakes in the middle. Having a gas range was really a game changer for me, as it's definitely more difficult to cook (in my opinion) on an at-times uneven heat that most observe from electric stovetops. If you're stuck with electric, don't fear — I've found plenty of substitutes over the years for the griddle-less masses.
An Electric Griddle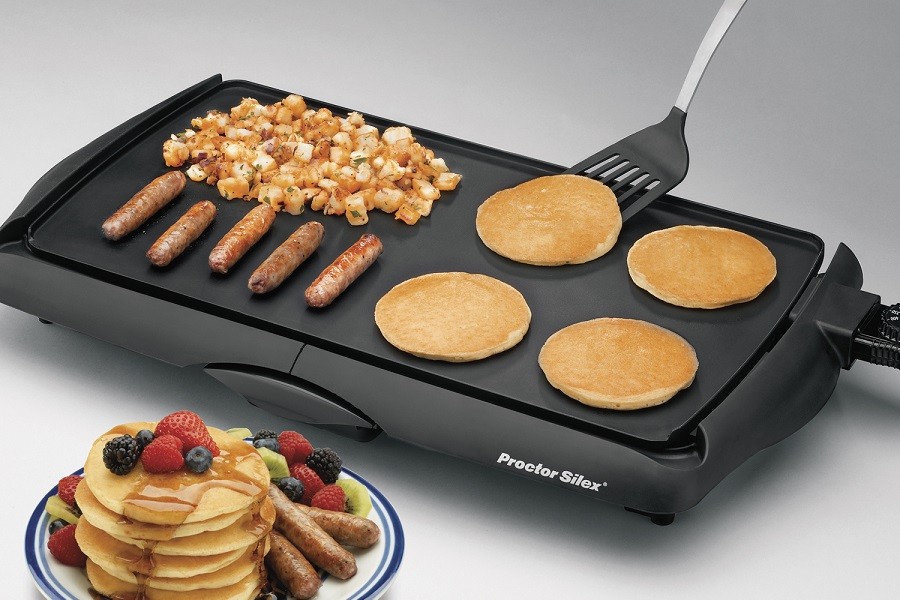 Don't be fooled by the gas-less nature of these either, as an electric griddle can come in handy for cooking almost anything. Its large, flat surface area provides an even heat that will cook your meal to perfection every time just like on a stovetop cast iron version. These griddles are equally easy to clean and free up the stovetop so you can cook other items at the same time, which is a plus. There's nothing like preparing an entire Grand-Slam-worthy breakfast on one of these all at once, and as long as you pick the right surface, it makes clean-up that much easier. 
For anyone who doesn't have one of these in their kitchen, I highly recommend reconsidering. Trust me, you won't be disappointed with only having to clean one item after a big bad breakfast buffet.