Why You NEED to Start Watching 'RuPaul's Drag Race' Right Now
On the eve of the new season returning to the airwaves, this time on VH1 (premiering Friday, March 24, at 8 PM Eastern), we bring you the definitive reasons why Ru Paul's Drag Race is hands down the best reality show that has ever graced our screens.
For those not fully acquainted with the show, Drag Race is a combination of America's Got Talent, Project Runway, Face Off, and So You Think You Can Dance, but with the best drag queens from around the world. Judged on their "Charisma, Uniqueness, Nerve, and Talent" (and yes, that acronym is on purpose), the girls compete to be crowned "America's next drag superstar" by the original "Supermodel of the World," Miss RuPaul Charles herself. With eight successful seasons under its belt, not to mention spinoffs and online exclusives, the hit show continues to shine in a league of its own, and here's why:
Drag Queens are TV Gold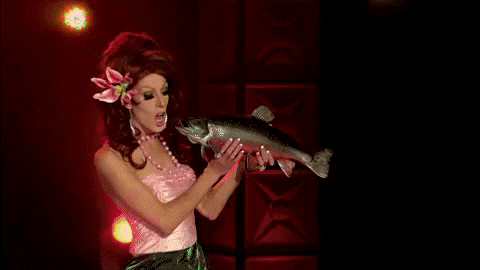 Ru Paul's Drag Race is wonderfully meta in a way that no other show can be. Drag queens are performers by trade: larger than life female caricatures that are made to entertain and charm an audience. Put 10 queens in a room and you've got a party; put them into a competition and you have TV gold. It's essentially a show about men who put on a show (character) to put on a show (A Drag Performance), and it's obsessively entertaining to watch.
What's so refreshing about Drag Race is the lack of engineered and edited drama. Who needs to drum up an interesting storyline when you have 10 men dressed as women trying to out-dress, -sass and -crass each other? It's like putting Beyoncé, Lady Gaga, Madonna and Mariah Carey into a room and judging who does the best death drop: you know its gonna be good no matter what.
It's Charmingly Tongue in Cheek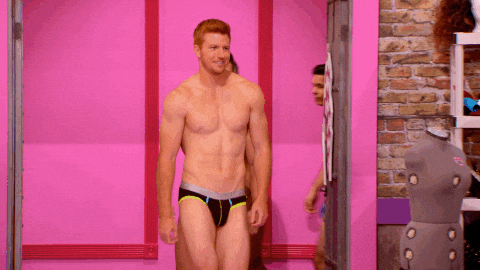 Whether it's the Scruff Pit Crew that lampoons the usual parade of scantily clad women on game shows, or the blatant product placements served with a wink and a smile, Drag Race is constantly reminding the audience that this is supposed to be fun. Unlike its cis straight counterparts like The Bachelor and Survivor, Drag Race doesn't take itself seriously for a moment. It is pure camp, yet it somehow never comes off ultra saccharine. It tackles LGBTQ issues, but it never beats you over the head with its progressiveness (I'm looking at you, Glee).
You Have No Idea What's Coming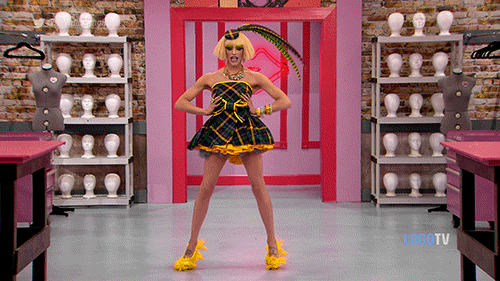 Each week the competing queens are given a variety of challenges, ranging from pageants and comedy routines to make-overs and music videos. Every other reality show focuses on one area of the contestants' strengths, be it singing, dancing, cooking, etc. Drag Race is all those shows rolled into one glittery ball gown. One week the girls have to write and execute a live musical, next week they have to create three outfits that perfectly replicate the looks of Madonna, next they rap in a hip hop video. No other show on TV gives you the variety, and skill, that these girls execute week to week.
Reverence for Herstory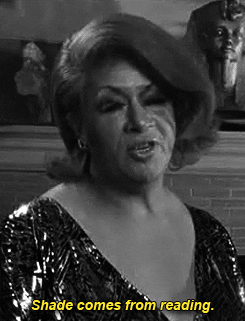 Long before Top Chef created the foodie culture and celebrity chef phenomenon, drag queens were creating pop culture with absolutely no acknowledgement. Enter a little movie called Paris is Burning. This documentary is, as RuPaul loves to remind us, fundamental. Paris was America's window into the 1980s ball scene in New York City, and laid the groundwork that Drag Race stands upon. Mama Ru knows this, and the show is as much a history, or herstory, lesson for the audience as it is for the queens. Each season there are challenges that directly relate to monumental moments in LGBTQ or drag history. Tributes to John Waters/Divine, the Stonewall riots, and gays in the military are all among the challenges from past seasons. Not to mention the mandatory opening of the library, another reference to Paris. Each season the girls must "read" each other (thus the reference to the library), i.e., toss catty insults at each other in an often cathartic release of pent up emotion. Reading, as defined by urban dictionary, is "in gay culture, the act of pointing out a flaw in someone else (usually publicly and in front of them) and exaggerating it."
Ru's. Damn. Outfits.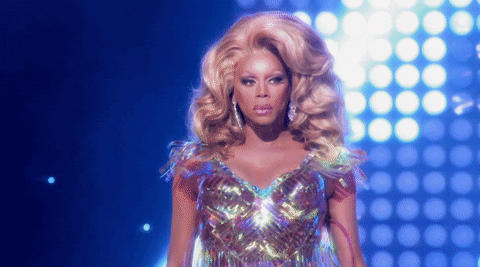 There's a reason one of the first Emmy nods the show ever received was in Costume Design. The outfits the contestants wear on the show are fabulous, but they don't come close to what RuPaul can pull off. Each week Ru has a moment in the show reserved for her very own catwalk down the runway, and damn it if she doesn't nail it every time. Ru knows her shape, her skin tone, and what flatters her long, lean silhouette best. There's a reason Ru is a living legend, and the first successful crossover mainstream Queen. She is equal parts Beyoncé, Naomi Campell, and Diana Ross, and damn it if she isn't STILL the hottest queen on the show at 56.
Snatch-Fucking-Game
The episode every fan waits for all season. The one that makes or breaks the queens place in the Drag Race hall of fame. Snatch Game is the beautiful meta moment in each season when the queens must impersonate a famous figure and improv through a parody of the '60s game show Match Game. Part Whose Line is it Anyway (where everything is made up and the points don't matter) and part Real Housewives (where the more shade you throw, the better), Snatch Game is the pinnacle of what makes Drag Race great. Some of the shows greatest moments were born in Snatch Game, including BenDeLaCreme as Maggie Smith, Katya as Björk, and Bob the Drag Queen as Uzo Aduba. But don't be fooled, the Snatch Game isn't all laughs. It is the best litmus test the show has for the girls, judging how well they land on their feet and whether they are all looks or have some substance under those lashes. Need proof? Check out the clip above and the mess that Phi Phi O'Hara and Jiggly Caliente make next to the season's eventual winner, Chad Michaels.