We've Officially Found the Most Calming Game Ever: Breath Of Light
Breath of Light is a weird cross between a few games I've reviewed recently. It's got a similar aesthetic to …and then it rained, similar gameplay to God of Light, and the quirky cuteness of 99 Bricks. However, it's also a pretty unique game in its own right, and playing the game was unlike playing any of those.
The gameplay is simple enough, use some rocks to divert the breath of light to different places to make flowers bloom. All of that is happening on a light pink background with zen-like electronic music playing (the music is by Winterpark, if anyone was wondering), which made me think that this is probably the most relaxing game I've reviewed thus far. Even …and then it rained ended up being super tense in places because of the timers. Breath of Light isn't like that, since there are no timers, and you can progress through the game as quickly or slowly as you'd like.
Breath of Light is described on the App Store as:
BEAUTIFUL
Inspired by modern minimalism combined with a range of meditative art styles, from Zen Gardening to Sumi inks and Indian Buddhist art.

RELAXING
Easy to use, flowing and set to a gorgeous and serene soundscape by Winterpark. Best played with headphones.

SIMPLE TO USE
Players guide energy by moving rocks around the mystic garden, setting them in place and watching the energy settle into its new flow.
All of these are true things.
So far, I haven't been hit with anything to buy, which has been pretty great. I keep forgetting what it's like to be doing a thing and not get hit with something to buy, or upgrade, or anything else of that nature. Nothing lags or crashes, which I would almost call a miracle considering the other times I've had a game crash for no reason except games shouldn't really be crashing to that point anyway. It honestly just reinforces the argument that you'd be better off paying for a game right off the bat than get a free game only to be bombarded with things to purchase. It actually ends up being less expensive that way in the long run. In fact, every level is unlocked, so if you feel like going forward on some harder levels, you can do it without a problem. Considering there are paid games that make you pay to unlock harder levels, this is a steal at three dollars. Talk about no in-app purchases, everything's unlocked already!
What really sold me on Breath of Light, however, was the graphics.
You wouldn't think a pink screen and blooming flowers could look so pretty, but it does. It ends up working out pretty fantastically, especially when you bring in more complex levels and different elements. The visuals end up working really well with the music, as well.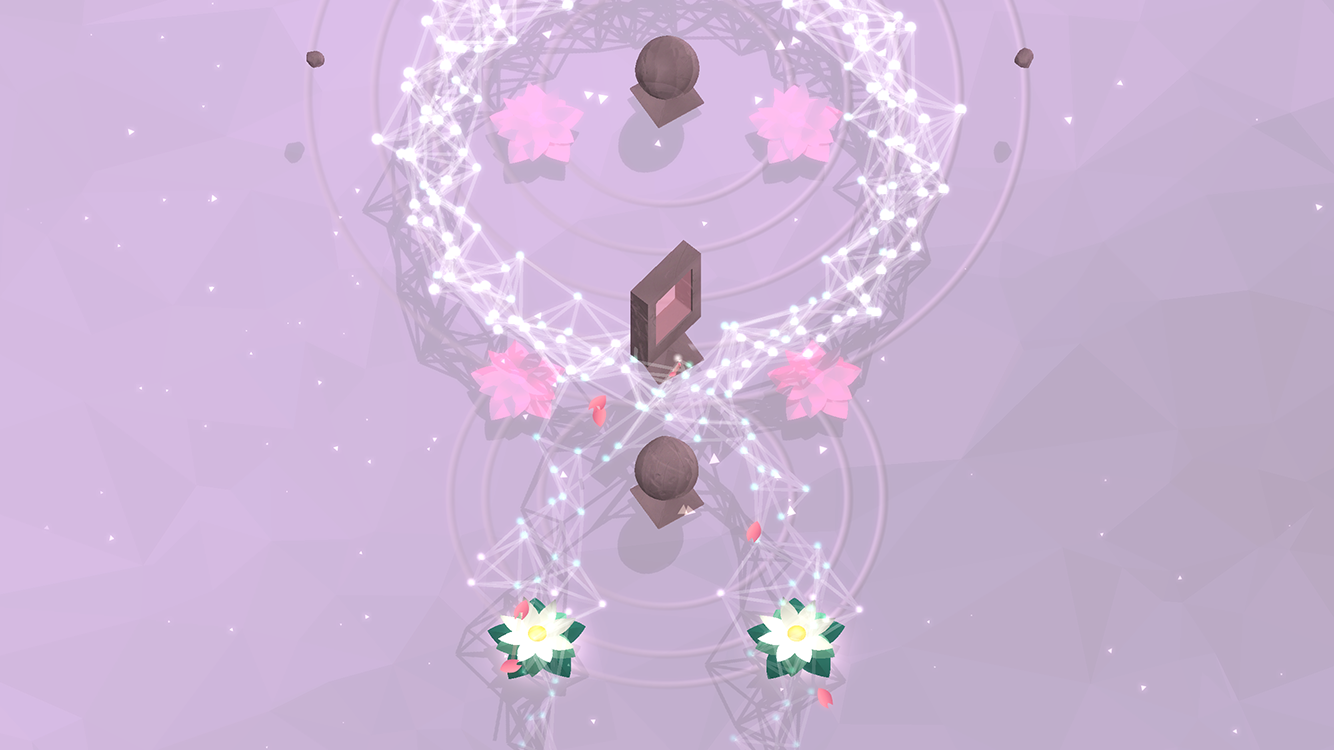 Long story short, if you're looking for a relaxing puzzle game that challenges you while also giving you pretty things to look at, Breath of Light may be just the game for you. Just don't rush with this game, because if you do, chances are it won't go so well with you. You can get the game on iOS here.