If you are one of those retro game nerds, these 80's Nintendo-themed Air Jordans are perfect for you.
The Jordan "NES" IV are custom-made by Freaker Sneaks, and include a bunch of delightfully thoughtful details that will be appreciated by the game nerd in all of us.
Check out the backs of these sneakers. The D-pad and the buttons are actually pressable, which is awesome, but the bad part is you can't use them when actually gaming; I'll take it though.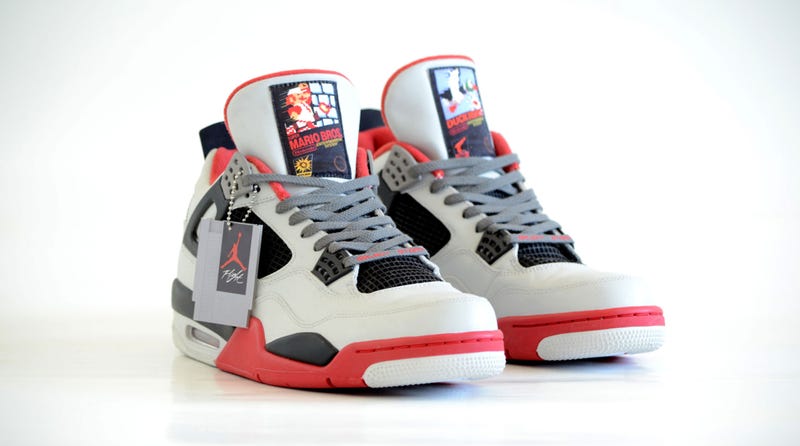 What else is on the tongues but the two classic games of "Super Mario Bros" and "Duck Hunter."
Even though this isn't an official collaboration with Nike and Nintendo, the NES kicks will cost $1,250. If you think that price is ridiculous, you're not alone, but the valid reason is there are only 10 pairs that are available.
The Nintendo Entertainment System was first released in Japan in 1983 and soon spread to the US by 1985, the rest is the Nintendo take over that has spread across the country from 1985 to present day.
And these aren't the first Nintendo-inspired sneakers Freaker Sneaks have made. Earlier this year, they launched a Super Nintendo-inspired pair of sneakers, in a throwback to the 90s.
If you think the retro Jordans are cool, these might be the coolest pair of Nintendo shoes ever.
[via Mashable]