Kylie Jenner is known for surprising fans. With sister Kendall Jenner, the Kendall + Kylie collection at Topshop suddenly released a lingerie line and had a few sales. Then, Kylie posted about new Topshop locations opening across the country. So fans should be hopeful that her pregnancy confirmation, if she is pregnant, will be a surprise as well.
Kylie's cosmetic lines are super popular. Her lip kits were sold out immediately after being put up for sale, and the website crashed several times. Safe to say, she kind of knows what she's doing when it comes to lip kits. insert joke about cosmetic surgery here.
Kylie just revealed a new line of cosmetics for the holidays, and I feel like it's already sold out. Two new eyeshadow palettes are being added to the Kylie Cosmetics holiday line. The first of the collection, the palettes are called Naughty and Nice. How festive and appropriate.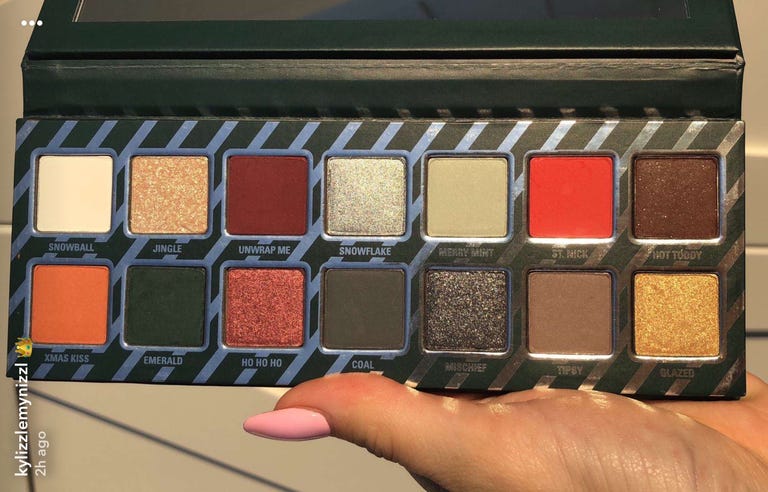 Each palette consists of fourteen shades of colors that can all be worn at one time or another. Naughty contains: Snowball, creamy white; Jingle, a shimmery gold; Unwrap Me, daring crimson; Snowflake, glittery silver; Merry Mint, pastel green; St. Nick, red like Rudolph's nose; Hot Toddy, warm brown; Xmas Kiss, orange; Emerald, deep green; Ho Ho Ho, shimmery red; coal, grayish brown; Mischief, glittery gray; Tipsy, taupe; and glazed, glittery gold.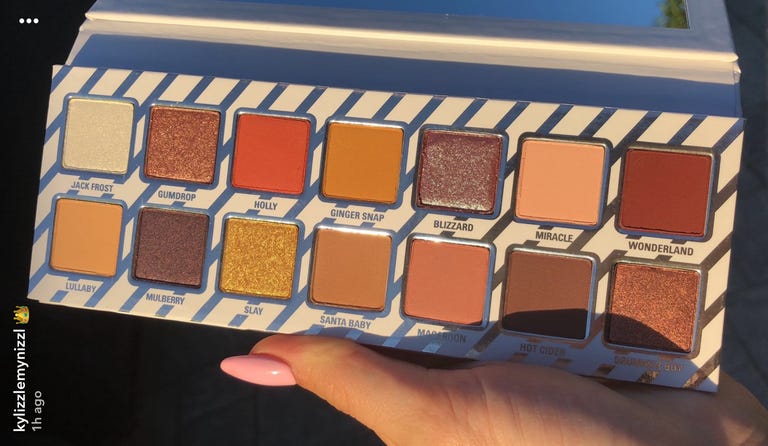 The shades in Nice are warmer contain more neutral colors, though there are several with glitter. Nice consists of: Jack Frost, glittery white; Gumdrop, glittery bronze; Holly, scarlet; Ginger Snap, ginger as it's name; Blizzard, glittery plum; Miracle, soft peach; Wonderland, warm burgundy; Lullaby, pale orange; Mulberry, glittery deep burgundy; Slay, glittery gold; Santa Baby, nude; Macaroon, sort of salmon; Hot Cider, dark brown; Drummer Boy, glittery deep red.
A few days ago, Kylie posted a tease pic to Instagram of an eye wearing one of the colors from the palettes in a beautiful smoky eye.
https://twitter.com/queenkyliesbae/status/929165458527440897
Kylie also announced that there will be a new Wet Set highlighter palette. Last year, the holiday collection ranged from $13 – $290, so this year's will most likely be similar.
The 2017 holiday collection will be on sale November 22, so get on that QUICK. However, there is apparently going to be an entirely new collection of Kylie Cosmetics with never-before-seen products dropping in December. Big news!
And if you can't get your hands on some Kylie Cosmetics, try out the Bésame Cosmetics Snow White line.
[via Harper's Bazaar]