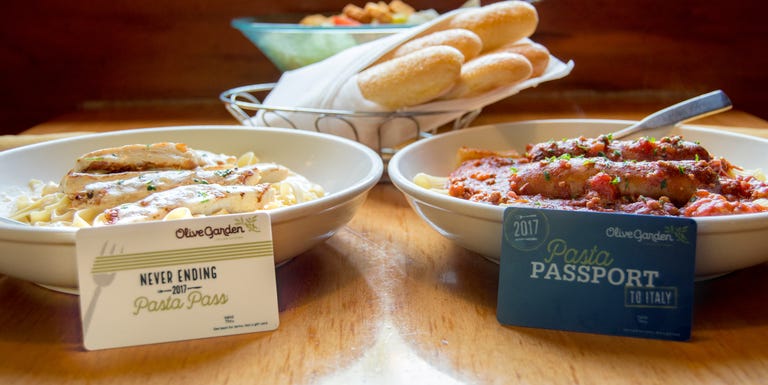 The Never Ending Pasta Pass season is approaching. The annual Pasta Passes from Olive Garden will be returning Sept. 14. It allows customers to eat their weight in unlimited pasta, soup or salad, and breadsticks for eight long weeks.
The Pasta Passes will be valid from Sept. 25 through Nov. 19, and will cost you $100. If that deal wasn't good enough, Olive Garden is now offering a crazy deal. For $200, you get the Pasta Pass AND an all-inclusive trip for two to Italy. (WHAT?)
On Sept. 14 at 2 PM, There will 22,000 Pasta Passes and 50 Pasta Passports available, for only 30 minutes. They will be available at PastaPass.com. Make sure you act fast though, last year the Pasta Passes sold out in one second! That's just for pasta… Imagine an all-inclusive trip to Italy?
[via Cosmopolitan]