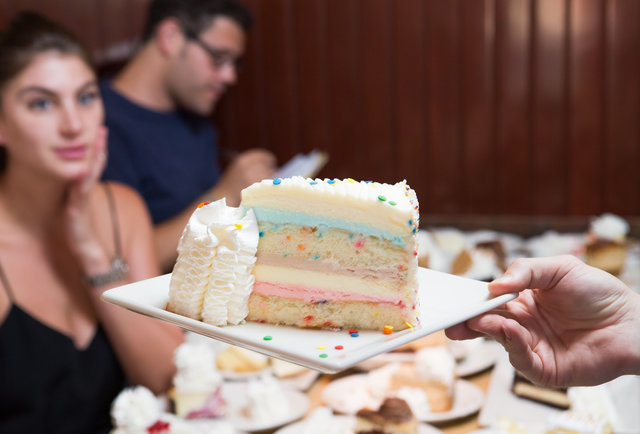 Many people don't know that the Cheesecake Factory delivers, so the restaurant is trying something out to spread the news. On Wednesday, December 6, the Cheesecake Factory is delivering 10,000 free slices of cheesecake AND waiving all delivery fees. FYI there will be no delivery fees until December 12.
By using the code "10000SLICES" after ordering, you can participate in the "Day of 10,000 Slices" with ease. More than 70 cities are participating in the delivery service including New York, San Francisco, Las Vegas, Miami, Los Angeles, Chicago, and Dallas.
"We are so pleased to partner with DoorDash to surprise and delight 10,000 of our loyal fans and guests by delivering a complimentary slice of cheesecake on December 6," Founder and CEO David Overton said in a statement. "We hope they can enjoy a slice of their favorite cheesecake to celebrate the season of giving."
The Cheesecake Factory has 34 varieties of cake to choose from, so choose your slice wisely.
[via Thrillist]