Overturned Slime Eel Truck on Highway Results in a Horrific Aftermath
I think it's safe to say nothing like this has ever happened before, and thank god, because it's disgusting.
On Thursday a truck full of slimy, slithering, live creatures overturned on an Oregon highway.The truck carrying these fish crashed on US Route 101 when driver, 59 year old Salvatore Tragale, couldn't stop in time for construction work.
Tragale was carrying 7,500 pounds of slithering fish in 13 different containers ,when the weight shift caused one of them to come off the truck and "fly across the highway," police explained. The loose crate started a domino effect, as the other containers flew off the truck  and spilled ALL OVER the road, making 4 vehicles crash into each other.
The slimy fish were being transported to be enjoyed at a Korean cuisine. I mean, don't they look delicious?
Thanks @OregonDOT pic.twitter.com/SmwHtWLeQ3

— Depoe Bay Fire Dist. (@DepoeBayFire) July 13, 2017
There were only minor injuries caused by the accident, which is honestly surprising considering what the scene looked like afterwards.
Correction: there were no major human injuries, I'm sure a few of the wormy little fish were harmed upon impact.
Since everyone is alright, I think it's ok to make some jokes about the situation, starting with the fact that the street was covered in slime, because when stressed out, the animals secrete the stuff.
Sound familiar, men?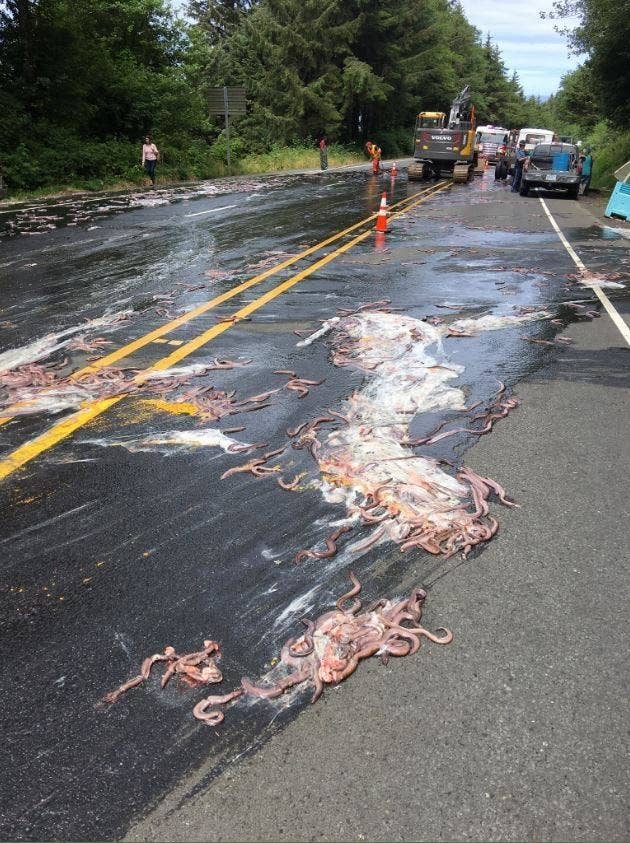 Authorities initially believed the creatures were eels, but turns out they're actually hagfish.
Yes , hagfish, and they're actually creepier than eels on pretty much every level, being as they're the only animal with a skull but no vertebral column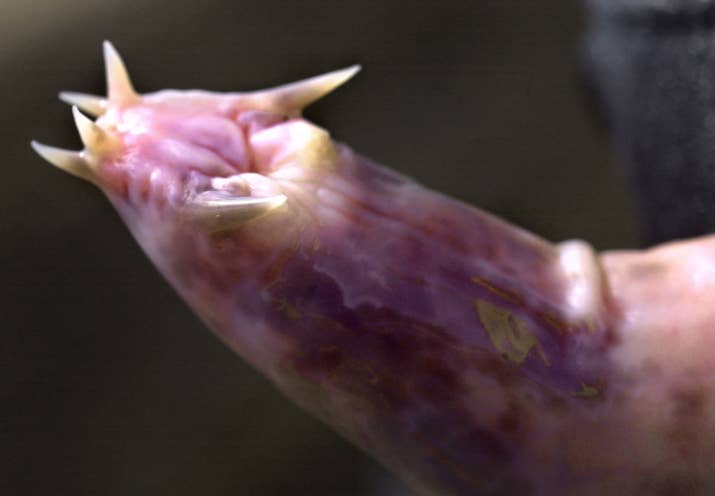 Yeah, I'm going to stay as far away from Oregon as possible.
[via Buzzfeed]