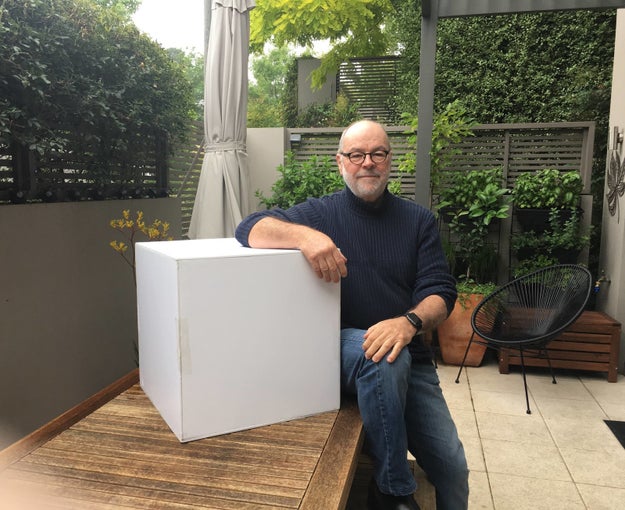 No one really understands what to think of this dad and his cube who have been taking over the Internet, but everyone wants to be kept in the know. Twitter User @RUMOKO went viral this past week, after posting a series of pictures of the cube that his father has been building and carrying around with him.
On January 1st, son of CubeDad, Shaun Moriarty, a 36-year-old creative designer from Australia tweeted:
The original tweet was retweeted by over 20,000 other accounts. Twitter users everywhere began going nuts for this dad and his cube:
Others speculated about the cube's purpose:
Questions about the cube and its maker began to pour in:
The story of this dad and his cube has even begun to inspire others:
The internet's love for this man and his cube was undeniable:
Within days, Dad and cube had just about taken over the world:
Even the media was starting to get interested:
In Buzzfeed's sit-down with Moriarty, the basics were covered. Buzzfeed News writer, Kassy Cho reported:
Moriarty told BuzzFeed News that the cube "just appeared in our family iMessage group" one day
The article attempted to answer the question of "why". Why this cube? Why now? Moriarty told BuzzFeed that his father Tom, a retired photographer has been utilizing the cube as a way to "display lens distortion at different focal lengths". And, upon finding out that his time spent with the cube had gone viral, dad, Tom asked his son:

Yes, Tom. Yes we do.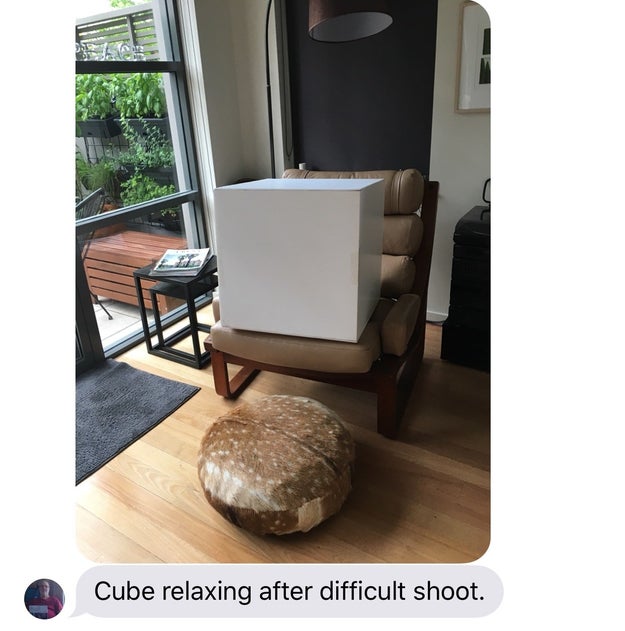 BuzzFeed ended their piece on this tender note: