Pepsi Is Now Making Sparkling Water Because They Know Coke Is Clearly Better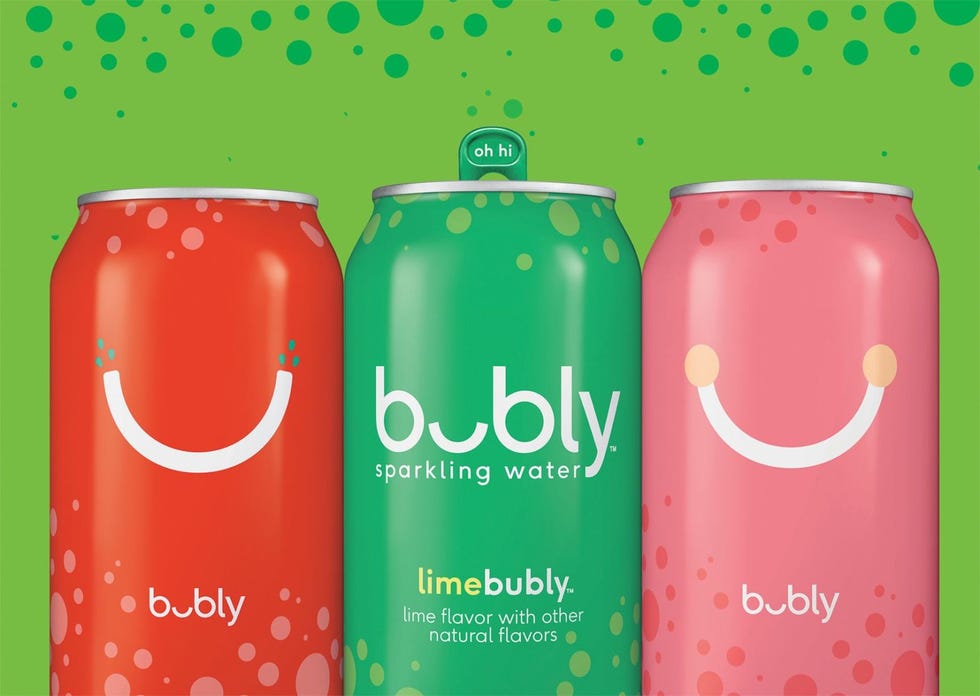 PepsiCo officially launched its own sparkling water line last week, and although it really feels like Pepsi is trying too hard, I am curious to see if they can screw up sparkling water, too. It is called Bubly, and it carries eight different flavors including grapefruit, lime, mango, and cherry. The packaging is colorful and cheerful and even contain puns on the can like "I feel like I can be open around u." So that's kind of cute.
They'll be available in stores nationwide this month and come in 12-ounce cans (sold as 8 or 12 packs) and 20-ounce single-serve bottles. Last year, PepsiCo launched LIFEWTR, a premium bottled water that comes in beautifully-designed bottles, and announced its goal to make two-thirds of its global beverages contain 100 calories or fewer from added sugars per 12-ounce serving by 2025.
"This is an exciting addition to our PepsiCo portfolio, which is why we're committed to make Bubly one of our biggest product launches to date and are introducing the new brand to the world during the Academy Awards," Vice President of PepsiCo's Water Portfolio Todd Kaplan said in a press release.
The cans will be in stores February 26. And if nothing else, the cans are super cool.
[via Cosmopolitan]