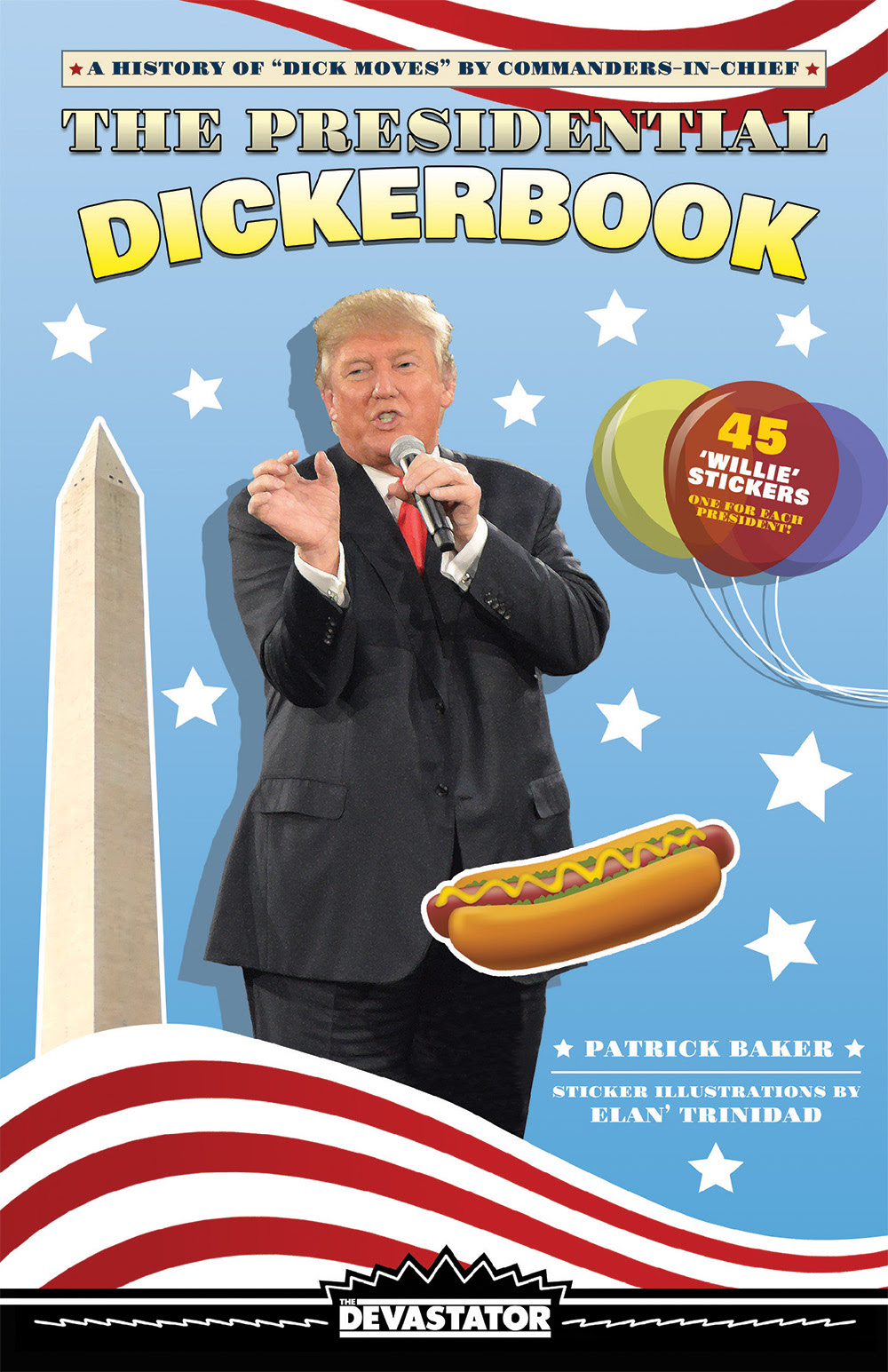 There's finally a book for those who love both stickers and satirizing the highest position in the world. The Presidential Dickerbook by Patrick Baker reveals the biggest blunders of each president of the free world, from Washington to Obama, each with a different themed penis depending on the action that landed them in the book.
Each Commander in Chief is present with their presidential painting, their years in office, party affiliation, an excerpt of what their 'dick move' was and where it scales on the 'dickometer.'
Bill Clinton "played around" while in the White House with an intern. He gets a saxophone penis. James K. Polk incited the U.S. Mexican war. He was given a cannon penis. A new edition of the book even includes President-elect Donald Trump, who received a rather unimpressive sticker.
The book is available on Amazon for $15.00 and will hit bookstores everywhere January 17th.
[Via The Devastator]