A new memorial honoring Princess Diana 20 years after her death has been erected in the town of Chesterfield, England. You would think that a tribute dedicated to one of the most widely-loved British figures of the past century would be on the side of elegance, but this recent memorial is…well it's not quite what you'd expect.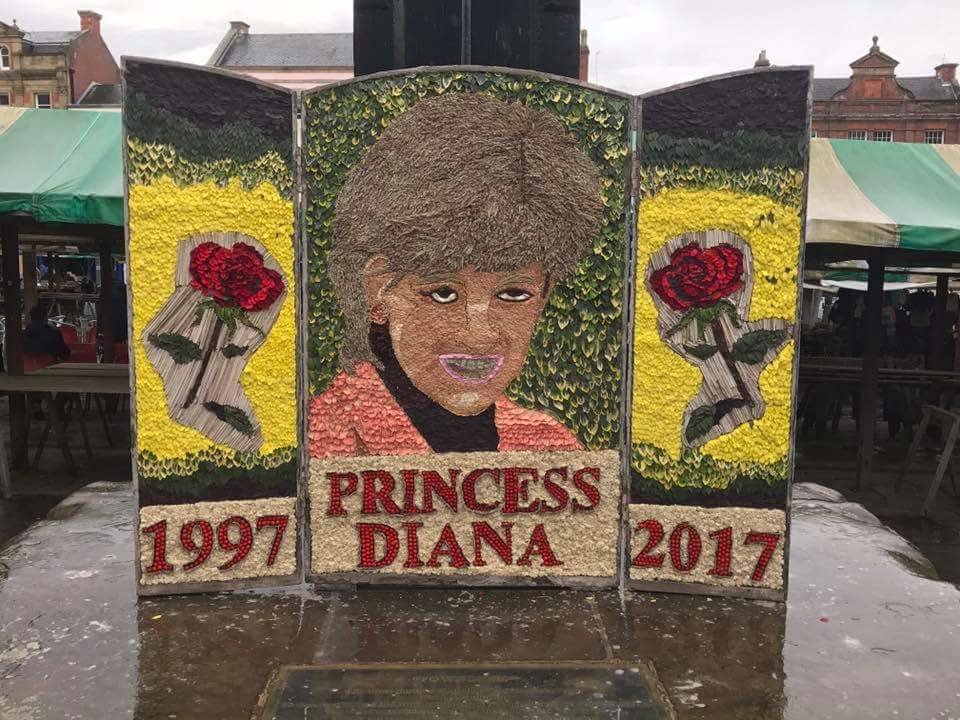 Instead of featuring the princess with her signature kind smile and warm disposition, the artist decided to go more so down the route of Diana staring into your soul.
https://twitter.com/shornKOOMINS/status/907364936220909573
I live here and, let me tell you, I can feel its eyes on me, even now in my house.

— mr welbeck kane (@400FootGhost) September 11, 2017
Gone But Not Forgotten (Apart From What She Looked Like). https://t.co/ihMr2HDlGl

— barney farmer (@barneyfarmer) September 12, 2017
At least it's given life to some pretty fantastic Twitter responses.
— David Paxton (@DavidDPaxton) September 12, 2017
That ain't Diana, that's Private Pyle from Full Metal Jacket!! pic.twitter.com/V65nZu6b8z

— Jimi Arundell (@JimiA) September 12, 2017
I suspect Loyalist involvement. pic.twitter.com/3fMrRrWHol

— Damian Mac Con Uladh (@damomac) September 12, 2017
Or this! pic.twitter.com/DFF8iXAGNN

— Damian Mac Con Uladh (@damomac) September 12, 2017
— The D-Low (@mrwriterman79) September 12, 2017
The tribute brings to mind another less than accurate monument dedicated to a popular European figure in the recently created bust of Cristiano Ronaldo.
— (((Merit Seto))) (@MeritSeto) September 12, 2017
Maybe this is the beginning of a new trend of creating tributes that don't look much like the people they represent? If so, be on the lookout for Albert Einstein with a Gene Simmons-esque tongue sticking out or Winston Churchill with googly eyes.
[via Twitter]