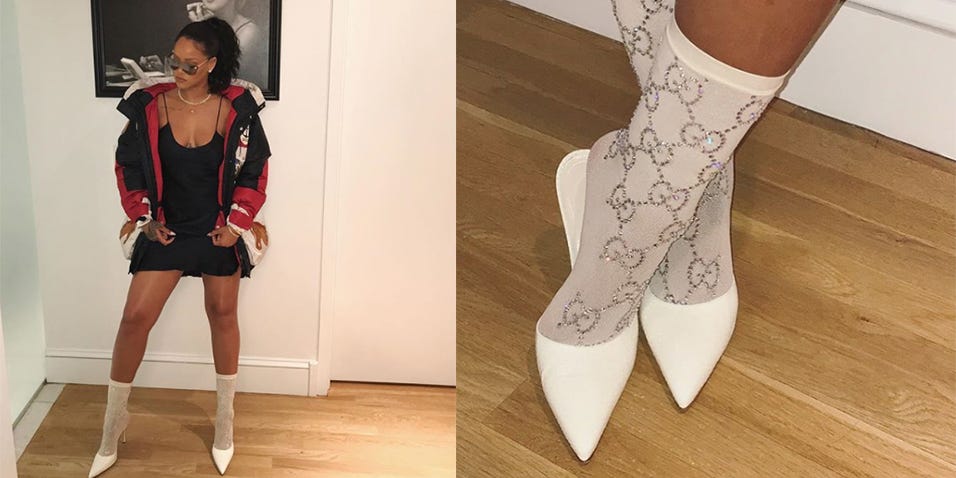 When most of us ask for socks for Christmas, we're expecting fuzzy socks from Old Navy. But Rihanna went a different route to sport her pair of socks: by wearing rhinestone Gucci socks.
The socks are set at "1,340" retail price, which is no prob for Bad Girl Riri. She donned the white crystal socks with a simple, black dress, and a red, white, and blue puffer jacket. She knows what's up.
This is not the first time Rihanna has worn powerful footwear. A few months ago she posted a photo wearing an insane pair of Yeti boots from YSL, and Naomi Campbell then posted her own photo. Way to be influential.
[via Cosmopolitan]