Rumor Alert: Dakota Johnson and Jon Hamm are Secretly Dating
Don't tell Christian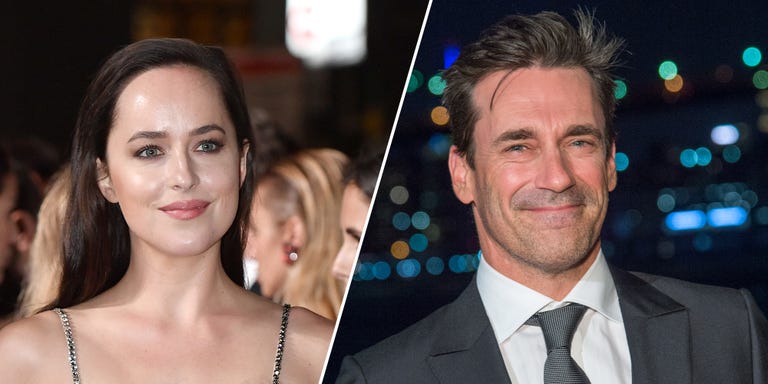 This dating rumor might be the most interesting as of late. Dating Dakota Johnson will probably make many Jon Hamm fans imagine him as the next Christian Grey. No thanks for me, but hey, to each their own.
Johnson and Hamm were spotted last week drinking wine together on an intimate dinner in an NYC restaurant. A witness reported that the couple "seemed to really be enjoying each other's company." The date was "low-key" and I'm totally assuming that the pair hit it off.
This wasn't the first time their pair has been seen together in public. This past April they were together at a celebration Elton John's 70th birthday. The true "rocket-man", BTW.
Johnson and Hamm could be good friends just getting together for a drink, but they could also be in the first stages of a budding relationship. Maybe they should eat big salads like Justin Bieber and Paola Paulin.
[via Cosmopolitan]