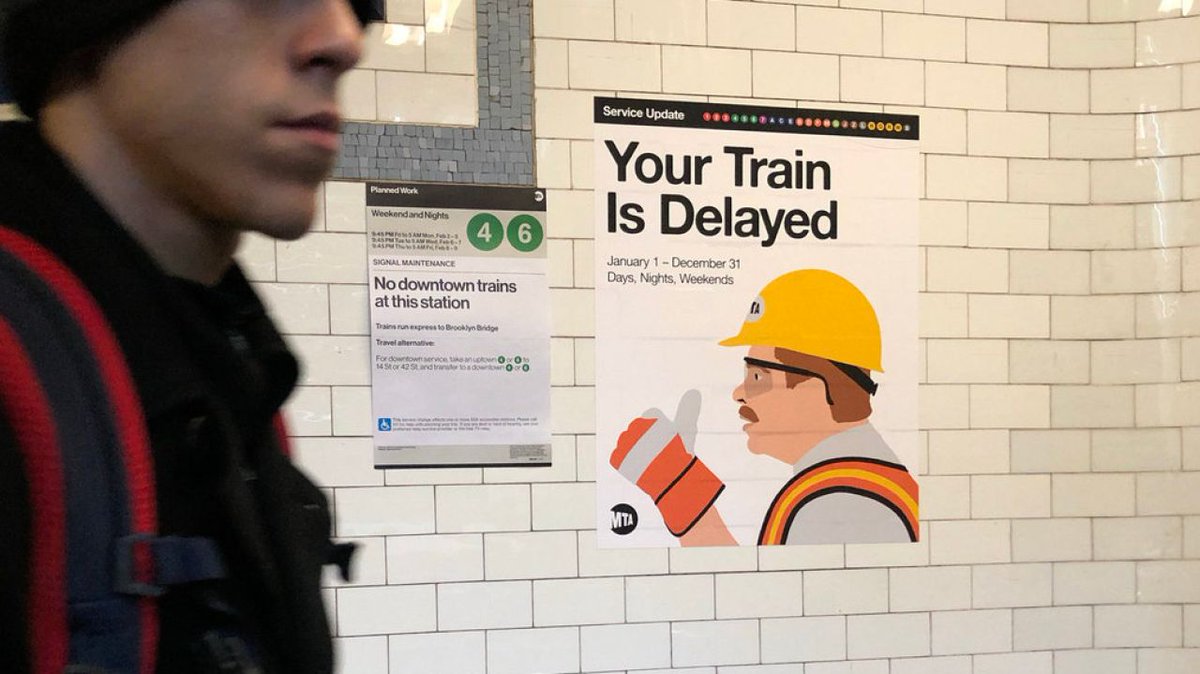 Artist Winston Tseng's MTA art at the Bleecker Street station, perfectly captures commuters feelings regarding the city's shitty train service.
Love this poster! From @WinstonTseng who knows the MTA could never manage plain language to communicate so clearly, c/ @Irene_Etzkorn https://t.co/aduqIKHor7

— Anne Jackson (@annedesigns) February 6, 2018
If this ain't my life ERRRRRYDAY, On G-d. (And when a train FINALLY comes…*sighhhhh*) pic.twitter.com/Dn9CQJqIHk

— hijinks+halos (@hijinksandhalos) February 4, 2018
Every line. Morning, noon, and night. It's #chaos #MTA pic.twitter.com/YqwQq0rvcE

— Andrea Wilkinson (@AndreaWillie) February 2, 2018
This needs to be displayed in MOMA https://t.co/NBkkj5fDqS

— Jeff J. (@JeffJSays) February 5, 2018
The MTA is notorious for delays and unreliable service. This past summer was the worst on record since the 70s.