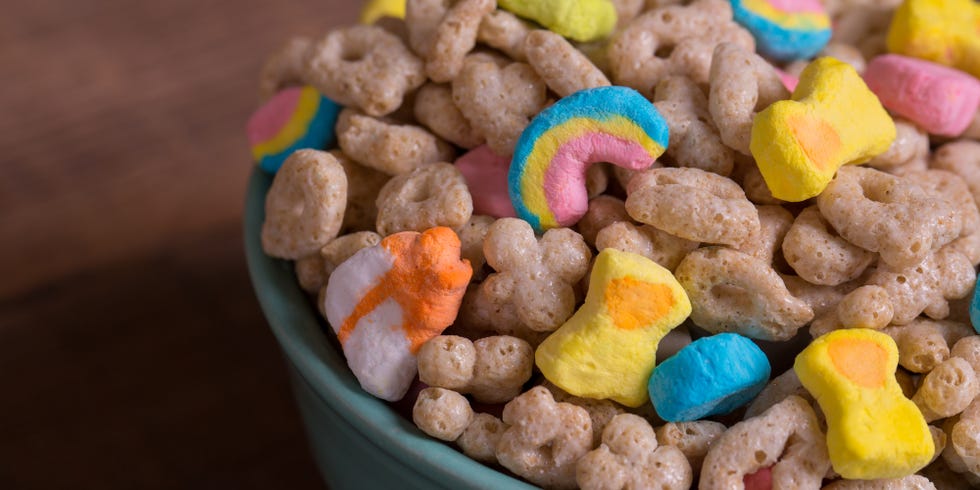 Lucky Charms is ridding its marshmallowy cereal of the yellow hourglass. It's time to say goodbye, and for some, it may not be an easy task.
"The hourglass has been a part of Lucky Charms since 2008, but as with any hourglass, its time is up," a General Mills representative told People. The "Times Up" hashtag has nothing to do with the cereal, but it's pretty fitting for the marshmallow's situation.
The General Mills cereal first appeared in 1964. The marshmallows, dubbed "marbits" by the parent company, come in many shapes. They include green clovers, pink hearts, orange stars and yellow moons. The pink heart marshmallows survived removal and are the only original left of the bunch. The charms were originally made to represent charm bracelet charms or to give Lucky the Leprechaun some luck (and magic).
Lucky Charms shared this short clip to announce the removal Thursday, advising fans to get their fix while they can. The company has not revealed what will replace the hourglass, but my guess is they'll bring back one of the original "marbits."
[via Cosmopolitan]