Selena Gomez Makes Her Instagram Private Due to Her Beef With 'Billboard'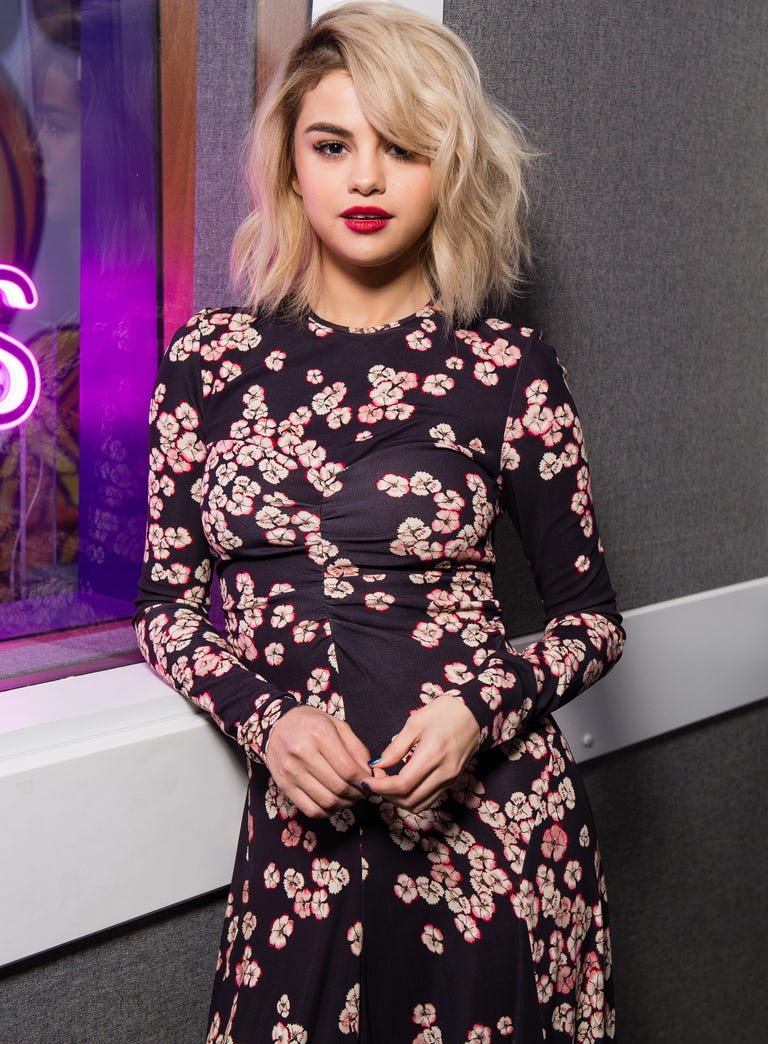 If you're one of Selena Gomez's 130 million followers, then you might not have noticed when the singer made her Instagram account private on Tuesday morning. The reason for the abrupt change in her account setting? Fans believe it has something to do with a message Selena posted on her Instagram story overnight, which has since been deleted.
IG | selenagomez via instagram stories: "never will i let another human being guess my words ever again. Or invite them in my home." pic.twitter.com/Vac9Rfg5Fo

— Selena Gomez News (@SelenaHQ) December 5, 2017
The text seems to come from Selena's recent feature with Billboard, after being named Woman of the Year. In a twitter post Selena states: "Never will I let another human guess my words ever again. Or invite them into my home. That is so hurtful. The most 'ridiculous' part of that is no one knowing my heart when I say things."
This seems to be the paragraph in question:
"There's a five-foot teddy bear sprawled across the kitchen floor in Selena Gomez's North Hollywood home. "I know, I know," says Gomez, rolling her eyes, acknowledging that the stuffed animal doesn't quite blend with the trio of armchairs nestled in the inviting, marble-accented nook. "It was a gift, and at first I thought, 'This is so ridiculous, I can't wait until I give it away to another person.'

But Gomez, 25, hasn't let go of it — yet."
So what's Selena's deal with Billboard? And what's the story behind this bear? We still don't have any definite answers, but whatever her issue with Billboard is, it was enough to make her go private on Instagram – which is a big deal in today's world, where having a strong social media presence is important.
Just before making her account private, in an interview with KISS Breakfast in London, Selena discussed her Instagram habits: "I think it's funny because a lot of people know how self-deprecating I am in general," she said. "It's not something I try to keep up. I think it's amazing to stay connected with my fans and most of the time I probably say too much. But I don't know. It's fun, I love being able to connect with people. But whether I'm the number one most followed or the least followed, it's for me." She also added that she doesn't become paranoid or self conscious after posting a photo. "Most of the time I just don't care and I just do it. That's what gets me in trouble. So yes, to me it's just something I'm a little careless with."
Fans have been sharing Selena's now deleted Instagram story which is captioned, "I need some alone time."
Selena Gomez via Instagram Stories. pic.twitter.com/fdmrCnc2TT

— Selena Gomez News (@SelenaMedia) December 4, 2017
Looks like Selena will be taking a break from the 'gram, but hopefully she'll make her page public once again so we can follow her before she goes under the radar again.
[via Cosmopolitan]