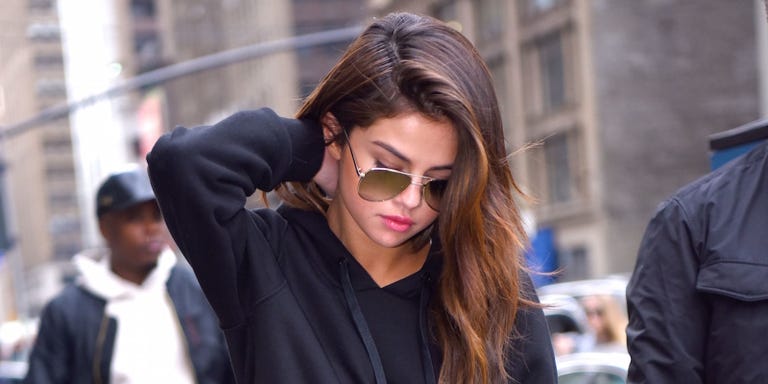 Selena Gomez has been running around New York City for appearance after appearance. Her outfit changes have been numerous, clocking in at 6 different looks in just 48 hours. One look, in particular, stood out among the rest.
While the short, blue Jacquemus dress she wore to Z100's Elvis Duran show, was cute and all…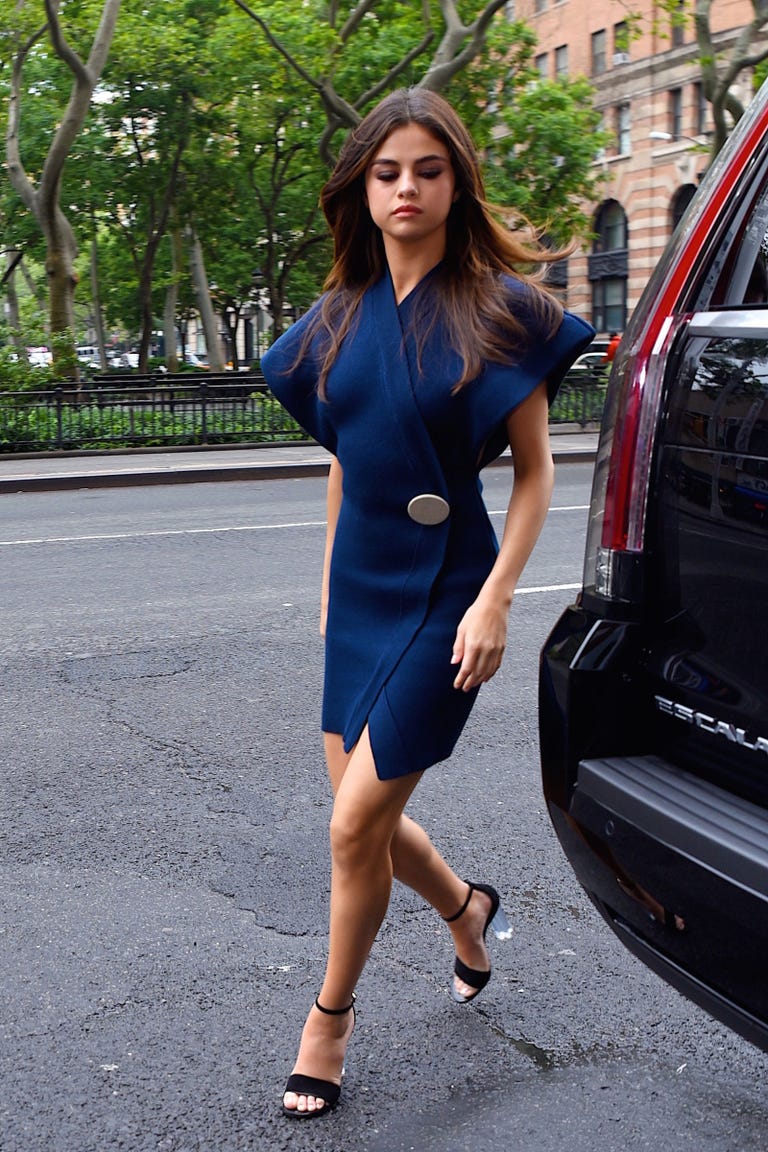 …and the red gown she changed into for the interview was fab and all…
It was this casual look that caught our eye, and our hearts.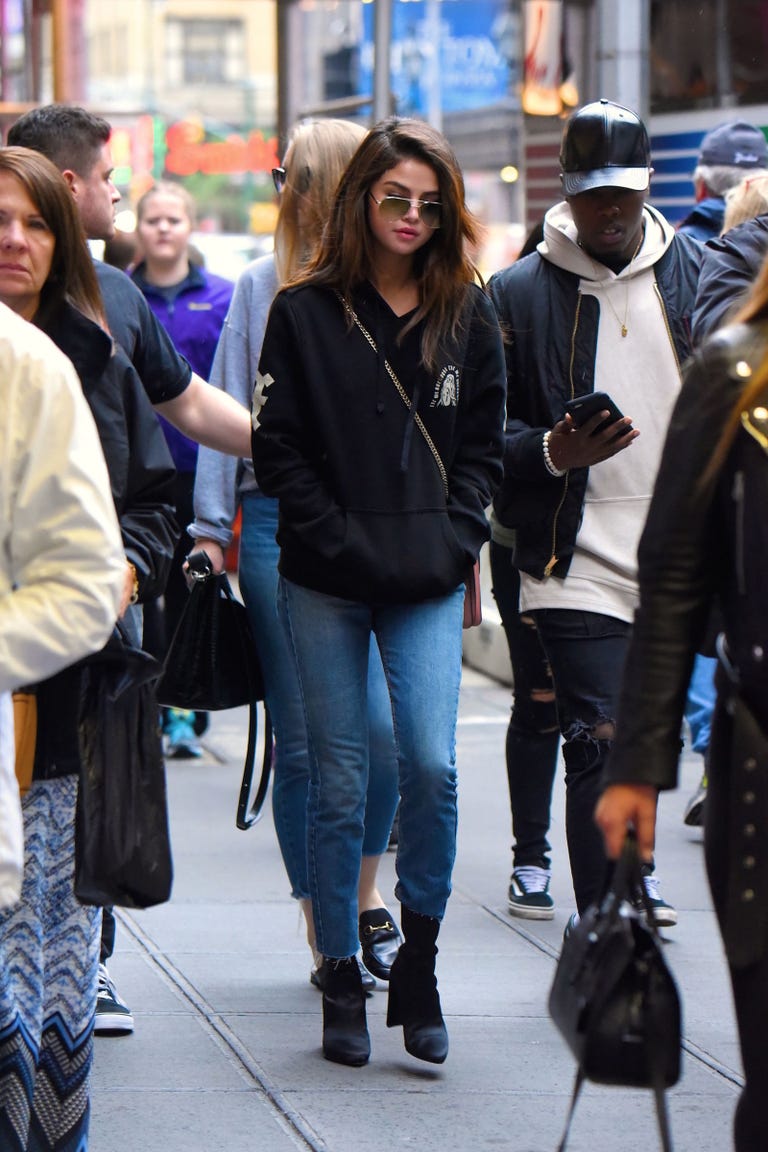 The star took to Times Square in what appears to be The Weeknd's Allure hoodie.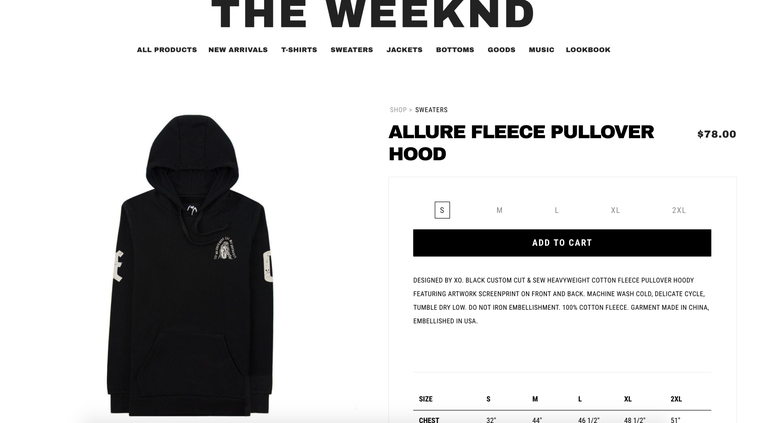 If wearing your famous boyfriend's merch isn't love, I don't know what is.
[via Cosmopolitan]