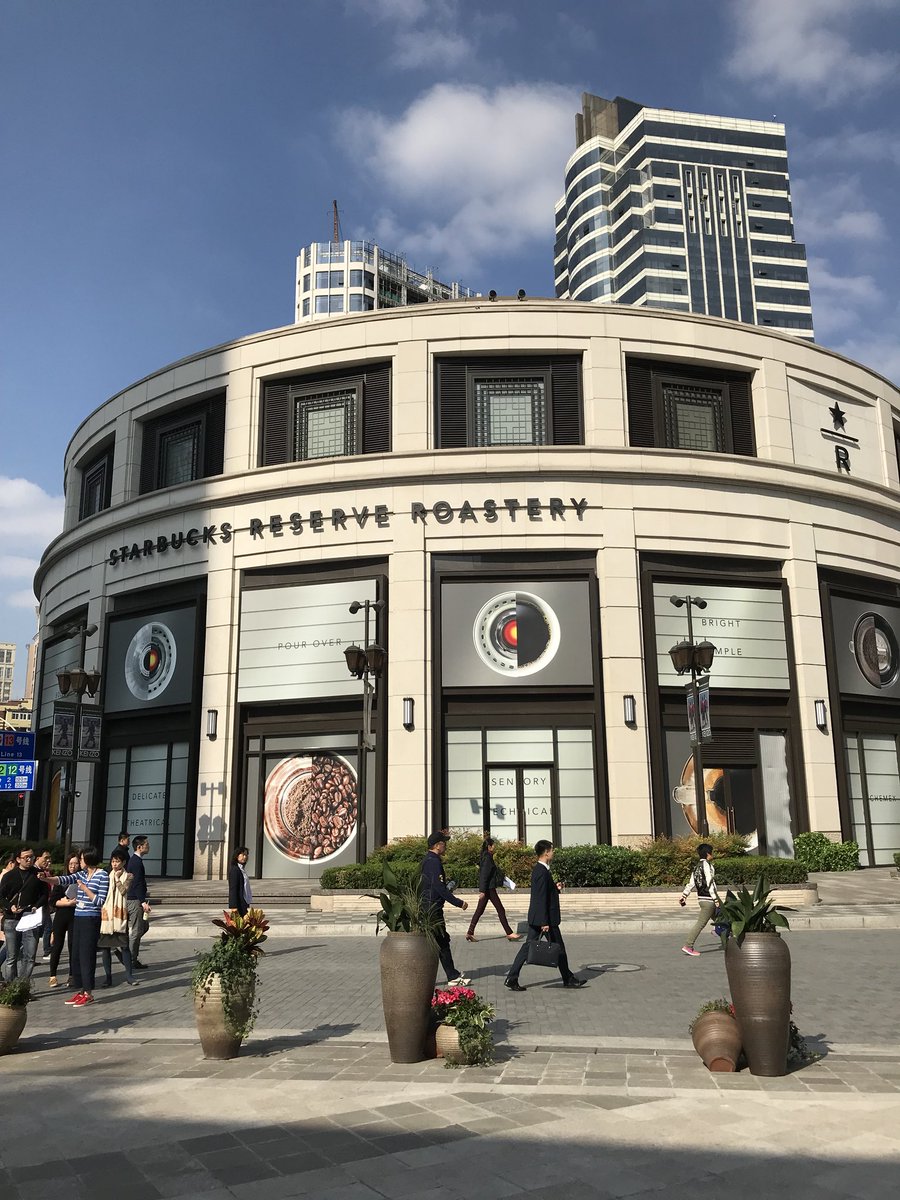 No amount of coffee is "too much" coffee. Chicago is home to the four-story Starbucks, and do I even have to mention Seattle's affiliation to the brand? Americans love their coffee, but the longest coffee bar in the world is actually at the Shanghai Reserve Roastery.
Not only does it have the longest bar, the roastery also features a 3-D printed and an augmented reality system.
An augmented-reality app allows Shanghai visitors to learn more about roasting and preparing coffee, and rewards them for exploring the Starbucks Reserve Roastery.

— The Seattle Times (@seattletimes) December 5, 2017
This place is literally insane:
Peek inside Starbucks' new 30,000-square-foot Reserve Roastery in Shanghai. https://t.co/bHJHgsYZqG pic.twitter.com/ScbuiJO8YP

— The Seattle Times (@seattletimes) December 5, 2017
https://twitter.com/ericxqmsh/status/938010656590069760
.@Starbucks Reserve Roastery opens in #Shanghai: Coffee destination showcases investment in China https://t.co/DBYdetrOo1 pic.twitter.com/SwCzLSKd6I

— Starbucks News (@Starbucksnews) December 5, 2017
#Starbucks is opening its biggest cafe in #Shanghai to woo #China's affluent to #coffee https://t.co/Rzl2wQThY1 via @business pic.twitter.com/D872hxGiDR

— Ed Ludlow (@EdLudlow) December 5, 2017
Starbucks has called the Shanghai Roastery "the largest, most beautiful Starbucks location in the world." TRUUUUUUUUUUUU.