Six Reasons to Fall in Love with Iwan Rheon
We need to talk about Iwan Rheon.
In light of the events that went down on Sunday's episode of Game of Thrones, it is appropriate to talk about Iwan Rheon, his portrayal of the wonderfully evil Ramsay Bolton, and why you (yes, you!) should completely fall in love with him.
Here are six reasons why you're going to fall in love with Iwan Rheon, and regret wishing death upon him every week since Thrones season 4.
1. He's hot.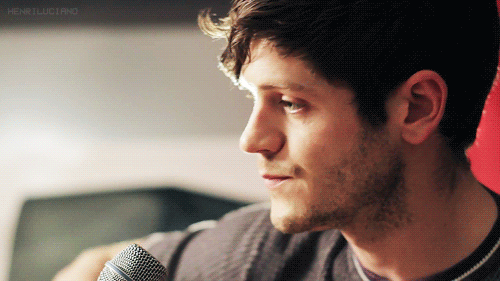 I'll start with the most obvious, superficial, but nevertheless important, reason to love Iwan: he's hot. I mean, dark hair, light eyes, its like this guy was chiseled directly from my dreams. And you are a stone cold LIAR if you say you never felt some feelings for Ramsay Snow before the whole Reek thing… and Sansa thing… and having his dogs eat people alive thing…
2. He's an incredible actor.
I mean, who didn't want to see Ramsay get tortured to death? He is the epitome of pure evil. You hated him down to your core. Maybe hated him more than anyone else on the entire show (which is saying a lot). Because that's how good Iwan is. Ramsay Bolton was not just evil, he was a sociopath. Absolutely psychotic. And even though you hated the things he was doing, you have to admit, his performance was a pleasure to watch.
And Game of Thrones isn't the only acting gig on his resume. The 31-year-old has been acting since 2004, most notably in the British television show Misfits.
3. He's a musician.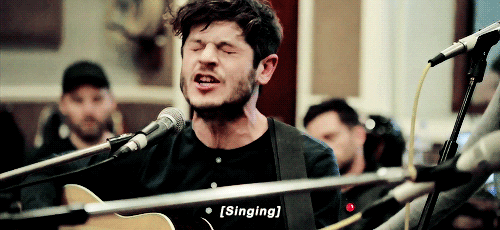 Bet you didn't know that. I've had his EPs and album on repeat for weeks since I discovered them on Spotify. He's been writing songs and playing since the age of 16, recorded his first EP in 2010, and released his first full length album, Dinard, last year.
It's really good. And I'm not just saying that, listen here.
4. He's from Wales, and fluent in Welsh.
In case you didn't know, foreign guys are the hottest, and bonus points when they can speak a foreign language. Iwan fits both of those criterion. Also, Welsh is a language that I honestly didn't know exists (sorry) — but it sounds way cool. I mean, I could watch this video all day (heart eyes forever).
5. He plays soccer (and played for charity this year)!
Soccer Aid is a British charity event that raises money for Unicef, benefitting children around the world. Being from Wales, Iwan played on the "Rest of the World" team versus "England" — England ended up winning, but the event raised over £20 million!
6. He's actually really good friends with Alfie Allen in real life.
Their on-screen relationship might be a little complicated (just a little), but Iwan and co-star Allen are friends in real life.
"You know, it's funny when people see us out together in Belfast," said Allen in an interview last year, when asked about their relationship. "They literally cannot get their heads around the fact that we could be friends in real life. It's a testament to how well the show puts that relationship across, but, to be honest, I really couldn't do it without Iwan. I really need him there."
So there you have it. If you didn't love Iwan Rheon before, you probably do now. Excuse me, I'll be listening to his music on repeat and mourning Ramsay's death for the rest of eternity.