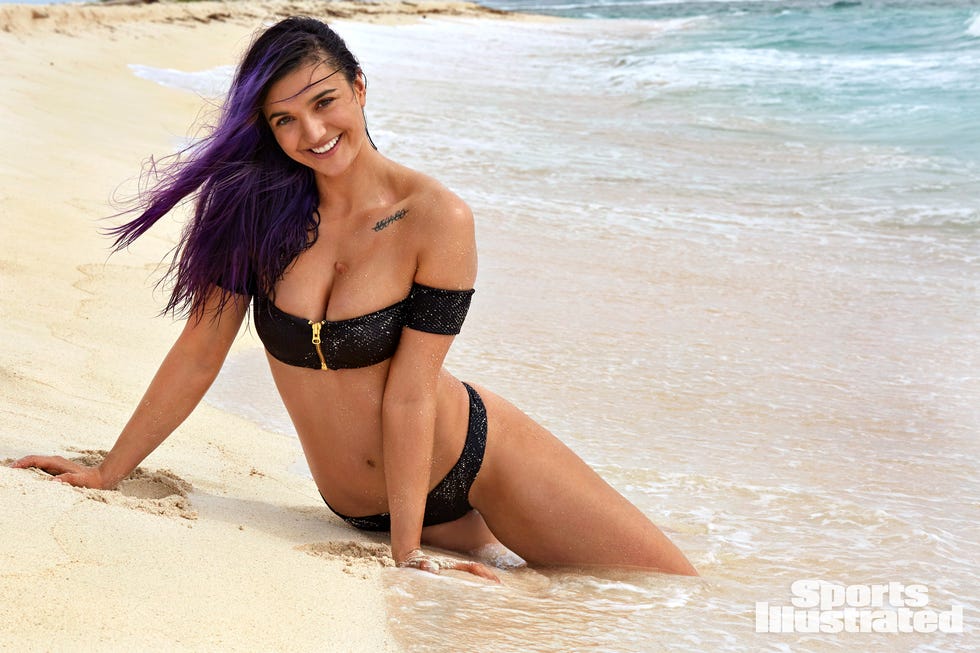 Brenna Huckaby is a serious badass. The snowboarder, who will be competing in the Paralympic Games in Pyeongchang next month, lost her leg due to complications with osteosarcoma, a type of bone cancer. The athlete's leg was amputated in 2010, when Huckaby was just a freshman in high school. Now she's on her way to competing for the gold.
The best part? Huckaby and her family moved from Louisiana to Utah a few years after her surgery, where she got into snowboarding as a way to get back into athletics. That's right: Huckaby didn't return to snowboarding after her amputation, but actually learned how on one leg.
Now, the 22-year-old is continuing to break barriers as the first amputee to be featured in Sports Illustrated's famous Swimsuit Issue. Huckaby told Cosmopolitan that she's thrilled about the positive messages she's received, especially from other women with disabilities.
But Huckaby did have some concerns about how the shoot would be perceived.
"[The response has] been extremely positive and uplifting, which I was hoping for," she said. "Before doing the shoot, I thought, 'Holy cow, I'm opening myself up for a lot of good, but potentially also a lot of bad.' I wanted it to be done right. I wanted to represent women with disabilities the right way."
One woman's message stuck out to Huckaby the most: "If I had seen these pictures when I was younger, that would've made [such a] difference in my recovery after cancer," the woman in question told Huckaby. "Just hearing that made the shoot that much more worth it."
Representation is important! And Huckaby, with her purple mermaid hair, totally killed it.
[via Cosmopolitan]