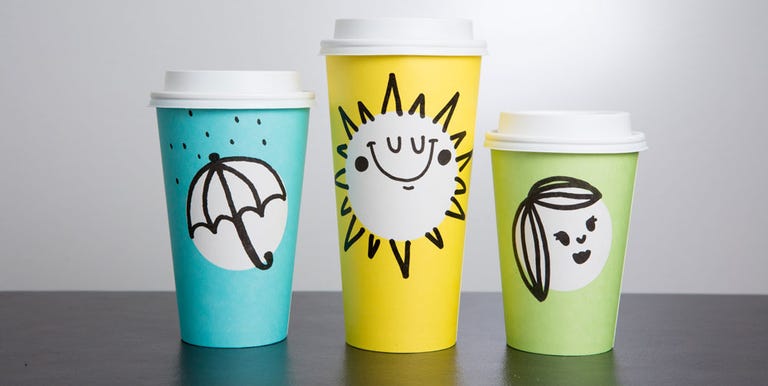 Say goodbye to red cups and cold mornings, because winter is leaving! Well, eventually. Still, to get you excited about the coming season Starbucks has released its first-ever line of spring cups. Set to release on March 16th, they come in three sunshiney colors — pastel blue, yellow, and green.
Unfortunately, the cups will only last a few days—which still leaves you plenty of time to take to Instagram. Some of the cups will feature drawings inspired by the season, while other cups will have a minimalist design so you can doodle your own spring-inspired creations.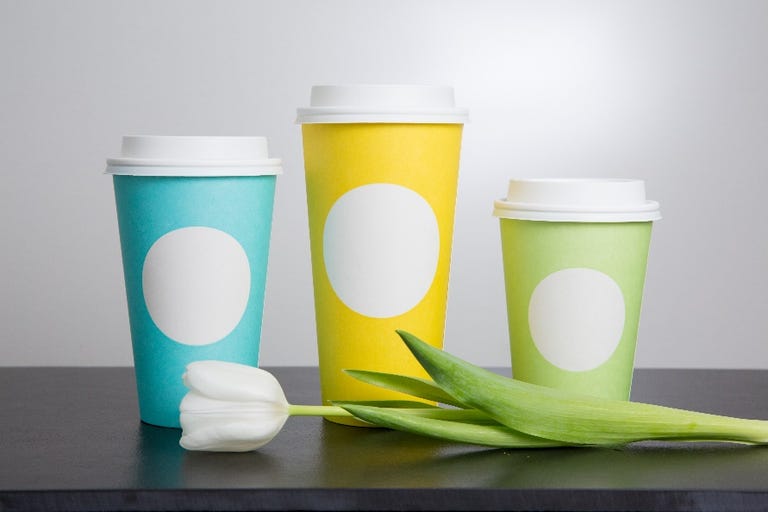 In a press release, Starbucks said the company has decided to introduce spring cups because "after the gray days of winter, there's nothing quite like those first few bursts of color that indicate the arrival of springtime." No truer words.
[via Cosmopolitan]