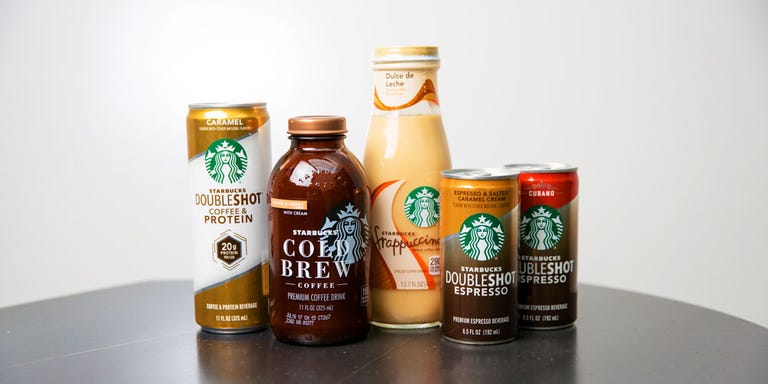 Starbucks knows how much you love/need your coffee in the morning. So now they're making it even easier to buy. The Seattle-based chain is officially bottling their famous cold brew, so you can skip the long Starbucks line and pick one up at the grocery store instead.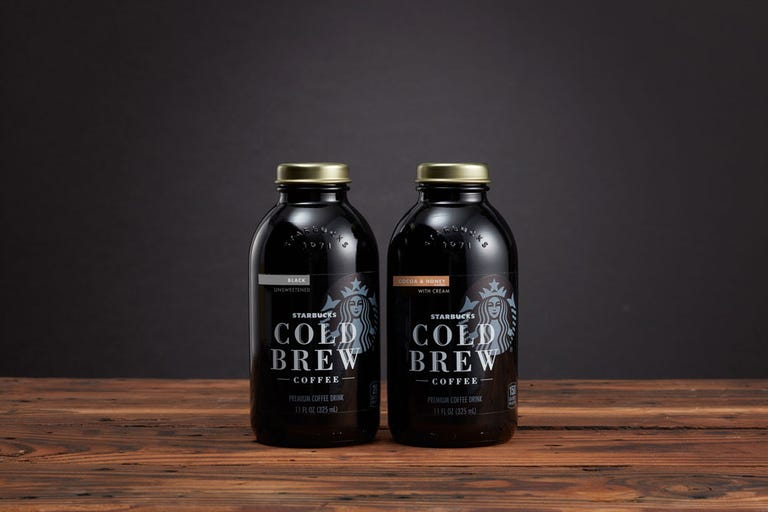 Bottled Unsweetened Cold Brew first became available at grocery stores last July, and now Starbucks has expanded the ready-to-drink cold brew line with bottled Cocoa & Honey with Cream Cold Brew.
If you prefer your coffee blended, they've also bottled the Dulce de Leche Frappuccino.

And wait, there's more! Starbucks is dropping three new flavors of their Doubleshot Espresso drinks: Doubleshot Espresso Cubano, Doubleshot Espresso Salted Caramel Cream, and Doubleshot coffee and Protein Caramel.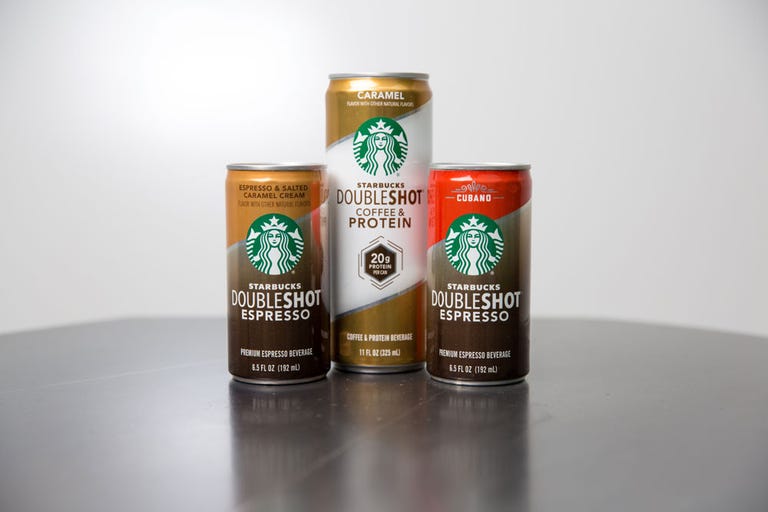 All of the drinks will be available at grocery stores throughout the West Coast, Northeast, Southeast, and Great Lake regions.
[via Cosmopolitan]