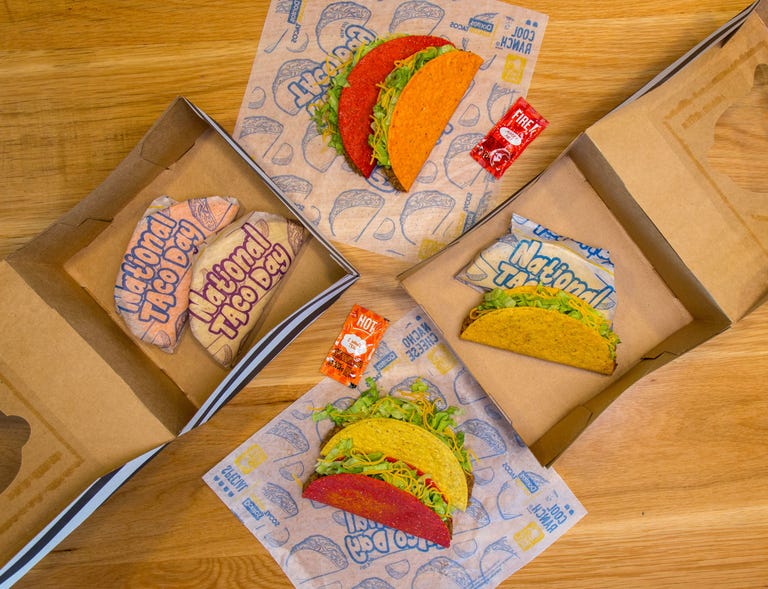 For those still reeling from National Coffee Day, National Taco Day is October 4. In celebration, Taco Bell is releasing a special promotion for only $5. These $5 lunch deals have become pretty popular with Subway, KFC, McDonald's, and Wendy's.
But on October 4, Taco Bell will be giving out National Taco Day Gift Sets as well as hosting a special event in one of their test kitchens in California.
The gift box includes four tacos: Fiery Doritos Locos Taco, Crunch Taco, Nacho Cheese, and Cool Ranch. The tacos are wrapped in graphic wrapping paper, celebrating National Taco Day.
One of the coolest things Taco Bell is offering for National Taco Day is a five-course meal at a test kitchen. Taco Bell fans were able to occupy a seat at the kitchen through OpenTable. Of course, all the seats are taken, but there is a waitlist.
[via Cosmopolitan]