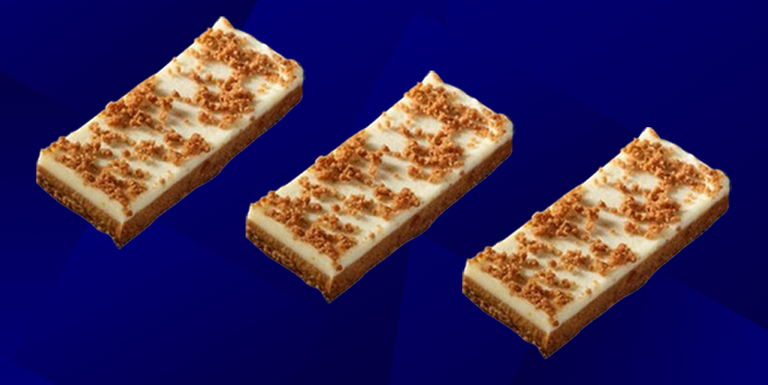 Starbucks has introduced a new, delicious menu item to its lineup and it consists of two of the most wonderful ingredients known to man: cookies and butter. The Cookie Butter Bar, which was quietly released a few weeks ago, already has Twitter abuzz as people can't seem to get enough of the sweet treat.
I have experienced no food gasm quite like the one from this new cookie butter bar at starbucks. this is serious guys

— Alix Lynx (@thealixlynx) March 5, 2017
The Starbucks cookie butter bar is heaven.

— Holly Rosen Fink (@hollychronicles) March 5, 2017
https://twitter.com/irenealee/status/837745799379333120?ref_src=twsrc%5Etfw
The bar consists of a crunchy, pie-like crust, which tastes like gingerbread. The cookie is then topped with crunchy cookie butter, vanilla icing, and crushed Speculoos (caramel and cinnamon-flavored cookies). And it will only set you back a mere $2.75! Doesn't get much better than that, amirite?
[via Cosmopolitan]