The Newest Season of 'Unbreakable Kimmy Schmidt' has an Amazing 'Orange Is the New Black' Crossover'
So, it turns out that two of Netflix's funniest shows, Unbreakable Kimmy Schmidt and Orange is the New Black, exist in the same universe.
SPOILER WARNING!!!!!!
During episode five of the newest season of Unbreakable Kimmy Schmidt, viewers find out that obsessed follower Gretchen actually founded her own cult, because why not? But, by the end of the episode, the police arrest her for her crazy antics and she's taken to prison… a very familiar prison.
That's right, Gretchen finds herself at Litchfield.
But, it's not just the institution that get a shoutout. Fans are then treated to a cameo by none other than Litchfield's funniest gal, Black Cindy.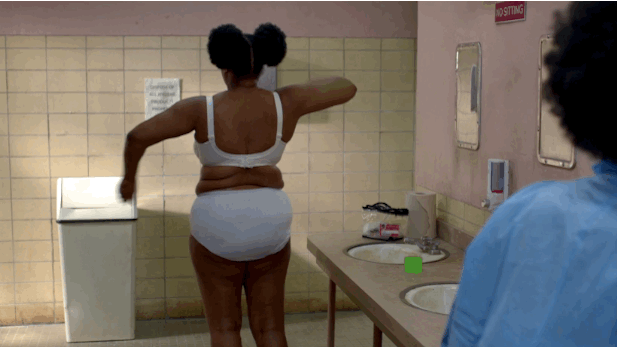 Yep! Adrienne C. Moore appears in character as Black Cindy to talk with Gretchen about her new clique.
I wonder if she'll pop up in the new season of OITNB?
Season 3 of Unbreakable Kimmy Schmidt is streaming on Netflix as we speak, and Season 5 of Orange Is the New Black will premiere on June 9th.
[Via Elite Daily]