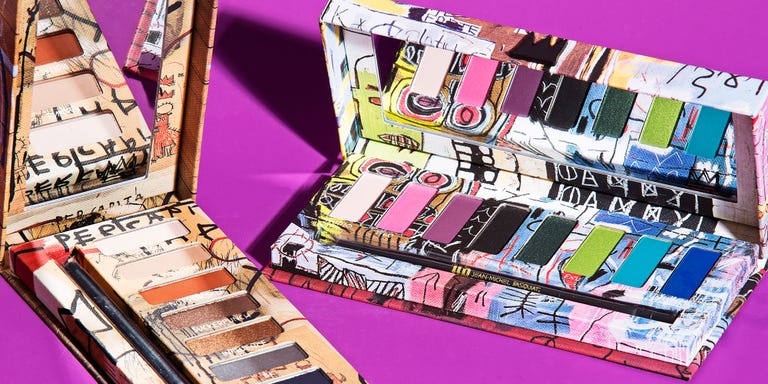 Good news, makeup enthusiasts. Urban Decay's latest collaboration with Jean-Michel Basquiat is now finally available for purchase! Keep in mind, the much-anticipated combo is a limited edition and thus, only available until it sells out. The collection is inspired by the late graffiti artist's work and features actual colors used in Basquiat's art.
"Wende gave me a sample, like, six months ago, and I've been using them and obsessing over them since, but I haven't been able to say anything to anyone," says Ruby Rose, the current face of UD and a lifelong fan of Basquiat. "It's been killing me because this is, like, the most exciting collaboration that we could probably do together. I have been a really huge Basquiat fan since I was a kid. As I grew up and better understood his mind, his way of thinking, and all the things he accomplished at such a young age, I became more and more inspired by his work and his existence on this planet."
Head to UrbanDecay.com to stock up before they disappear!
[via Cosmopolitan]