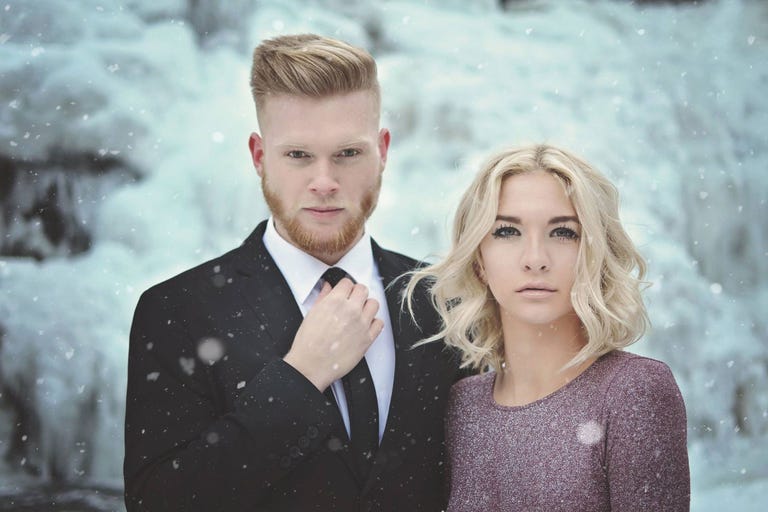 Taking engagement pictures during the winter is not for everyone. But for one couple, Morgan Daye and Josh Morris, winter pictures were their choice. The pair took their engagement pictures at Bald River Falls in Tennessee in the middle of December.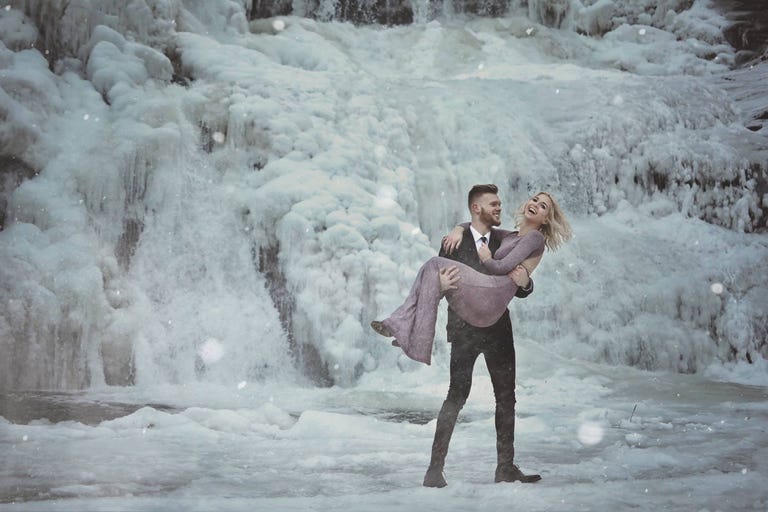 They had been to the falls several times before, but not during the winter. And on the day they decided to go, it was 25 degrees, which means the falls were absolutely frozen. (Similar to the Niagara Falls no doubt.)
Their friend, Kellie Elmore, took the pictures. "It was my wedding gift to them," Elmore told People. "But we didn't expect the waterfall to be frozen. It was majestic."
Elmore noted that it was "super cold" during the shoot, but they all knew the pictures would be worth it. Apparently, Daye was wearing snow boots beneath her dress.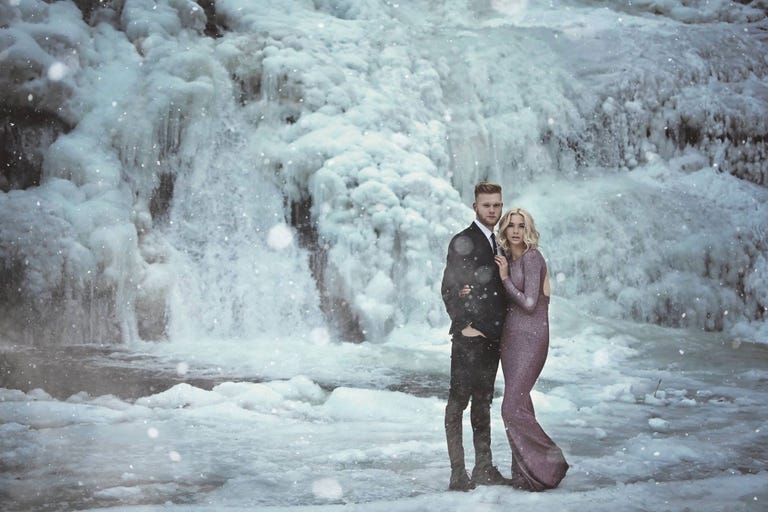 "When we got there we were just amazed how it looked in real life," Elmore said. "There were tons of people there, but they happily moved out of the way for us."
The couple plans to marry on May 11.
See the rest of the pictures here.