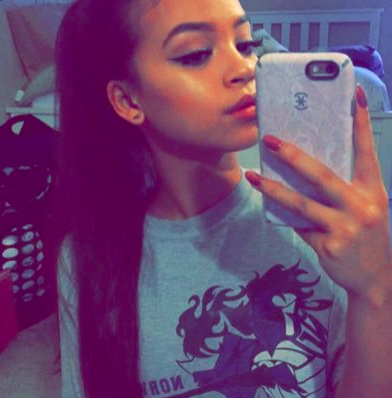 Shania Ruedas Bernal, a 17-year-old student from Anaheim California, chose to be Rihanna on Celebrity Day of her school spirit week. Of course, trying to recreate a fabulous photo of Riri's is a feat—but Bernal absolutely nailed it.
Before the big day, Bernal told Buzzfeed that she was struggling to decide who to dress up as, until she saw an old picture of Rihanna at a promotional party for her album Anti. "Obviously Rihanna looked amazing and then I realized that I could pull together an outfit that'll look very similar to hers."
Which, indeed, she did: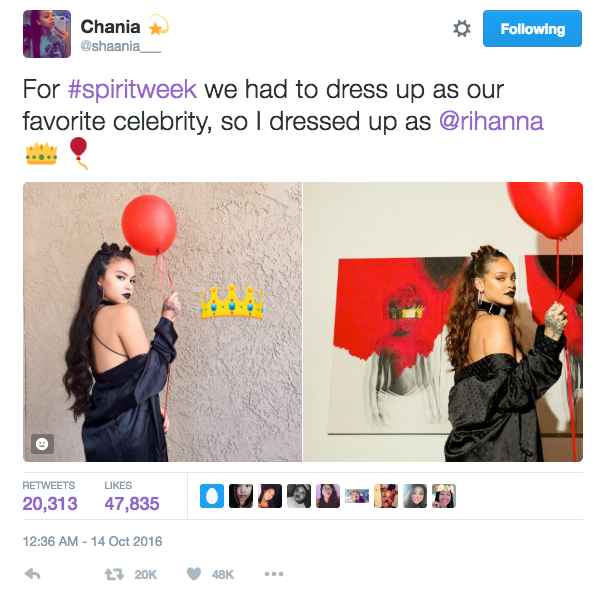 The photo immediately got a lot of love on Twitter, gaining over 47,000 likes and 20,000 retweets. "I can be really insecure and bashful, so of course my first instinct was…oh my god, what if someone eventually makes fun of me," she told the site. Due to this fear, Bernal decided to temporarily make her Twitter account private.
But after all the encouragement, she went public again. And it's a good thing she did, as it gave Rihanna the opportunity to comment in the best way possible: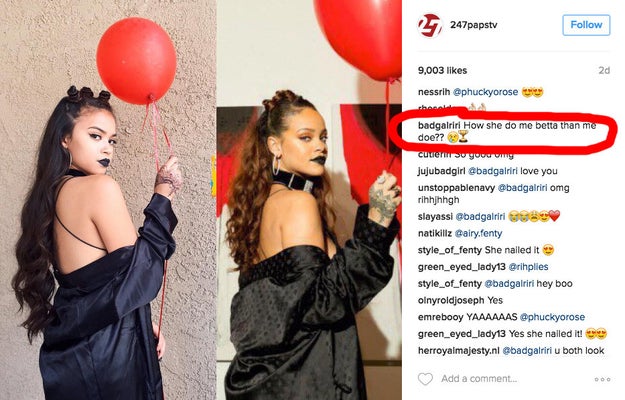 When she learned of Rihanna's approval, Bernal said "I wanted to walk out of the classroom and scream. It was honestly the greatest feeling in the world to be complimented by Rihanna herself."
[via Buzzfeed]