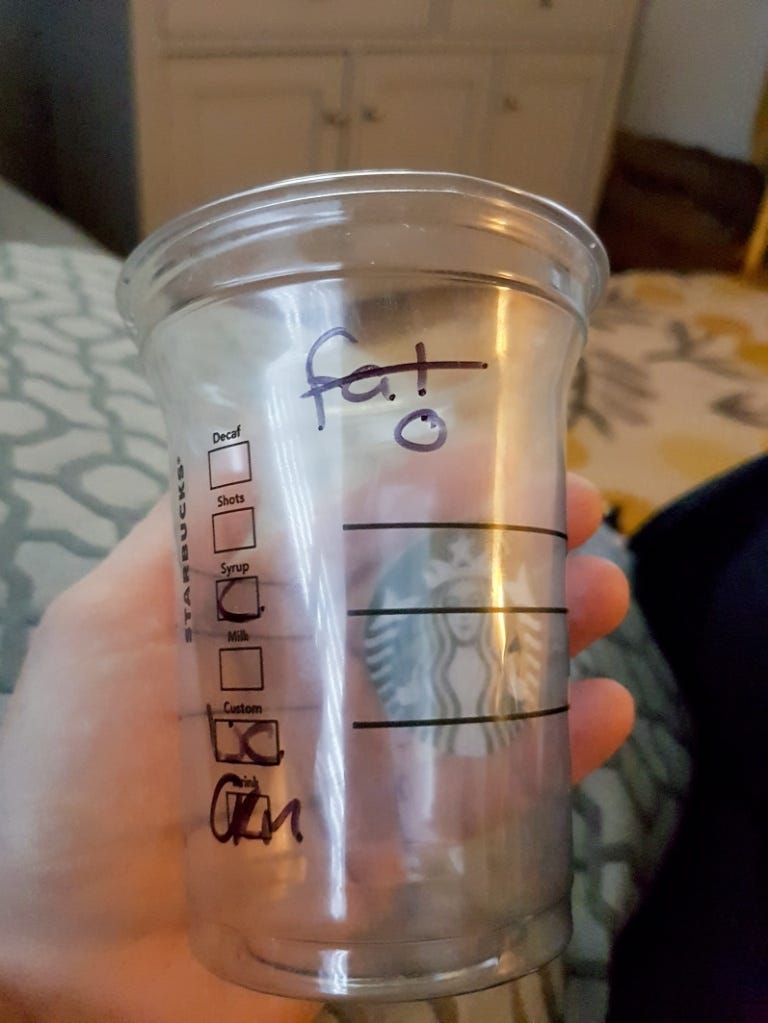 While everyone gets a kick out of the misspelled name on their Starbucks cup now and again, this young girl was horrified by what she found. According to Cosmopolitan.com, Eleven-year-old Teigahn Sangster was with a friend at a Starbucks in Edinburgh, Scotland, when a barista allegedly gave her a cup labeled "fat" or "fato" instead of with her name.
Her friend was the one who spotted the written word, and Sangster said she felt "really embarrassed, upset and angry by it." She called her mom, Dionne Ford, who said she was "disgusted by the incident." Sangster told her mom, "It doesn't matter mum, I am fat," which Ford said was upsetting to hear.
Starbucks looked into the incident and concluded it hadn't been written intentionally, although it's worth nothing that in the statement to Cosmopolitan UK, the company doesn't actually explain how the word "fat" ended up on the cup. Here's what the full statement said:
We were concerned to learn of this as it is not indicative of the friendly service we provide in our stores. We are very sorry for the upset this has caused the family. Following our investigation, we want to reassure that our store team did not write this intentionally. It was originally crossed through and the circle is an indication that the partner [employee] did not capture the name correctly. We have contacted the family directly to explain and apologize.
As the source points out, this isn't the first time a Starbucks employee has been accused of writing something offensive on a customer's cup, "Last year, a customer allegedly received a cup that said "diabetes here I come" after ordering a grande white mocha."
[via Cosmopolitan]