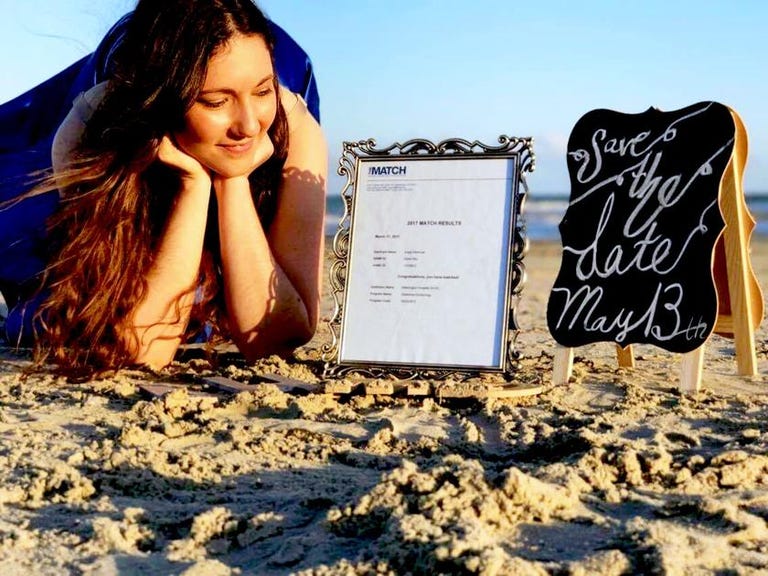 Fourth-year medical student Angie Hamouie is throwing what she's dubbed a "Graduwedding." It's exactly as it sounds: a wedding ceremony for herself and her diploma. While it might sound a bit odd, she's doing so to send an important message. "All educational accomplishments should be celebrated equally," she explains.
The festivities will be similar to a traditional matrimonial ceremony, according to Hamouie, 27. Though she doesn't yet have a venue, she plans "to enter with my framed degree by my side. We will have a first dance and sit together at the front of the room. I also plan to feed it cake. After all the dancing, I'll toss a bouquet. But the person who catches it won't be next to get married, they'll be next to graduate!"
Hamouie finds her med school graduation to be just as significant of a milestone as marriage, and she didn't want people not take her party seriously because it was "only a graduation." So she began the planning, buying a "beautiful ivory dress that just exuded the Graduwedding feel … From that moment I knew everything surrounding this party would have to be so extra and ridiculous. So the first thing I did when we came back to Texas was ask another friend, who was also thrilled with the idea, to take 'Enmatchment' photos in Galveston." The photos are featured on an actual wedding website, including details for the wedding ahead—even a registry: instead of gifts, Hamouie asks guests donate to charities to aid childrens' educations.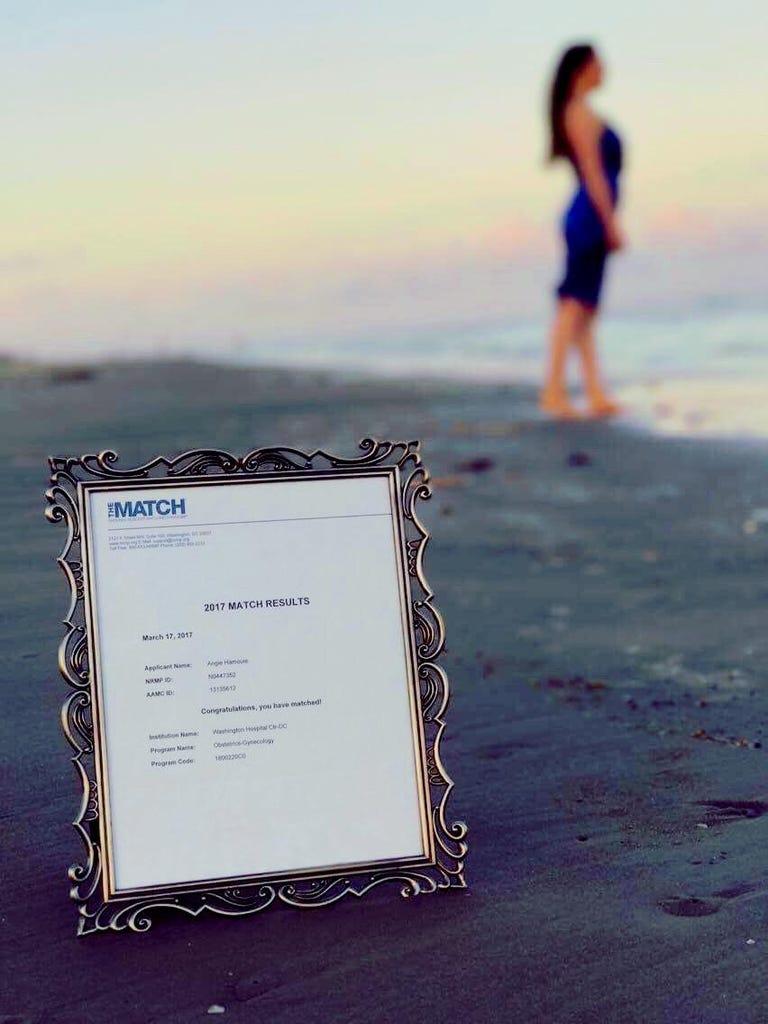 "For anyone who thinks the Graduwedding idea is nuts I say of course it is!" she said. "I shouldn't have to pretend I'm marrying a piece of paper to convince folks that this achievement is a big deal. The goal of the Graduwedding is to make people pause to think why we don't celebrate graduations as big as weddings, even though they represent so much."
As she explains, they are both life-long partnerships that transform an individual for the better.
[via Cosmopolitan]