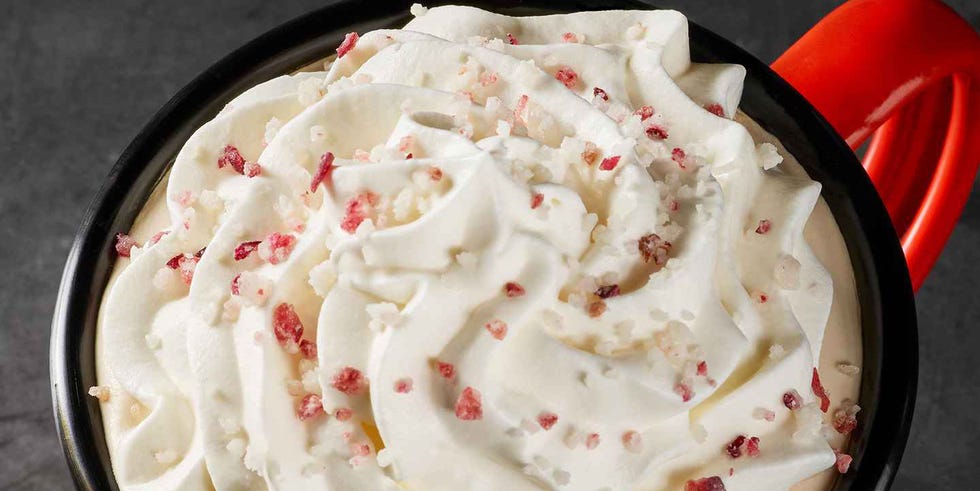 Just in time for Starbucks' holiday BOGO sale, a new holiday drink has just been added to the menu.
The Toasted White Chocolate Mocha is an update to the regular White Chocolate Mocha. With candied cranberry sugar sprinkled on the whipped cream, this drink is like the White Chocolate Mocha 2.0.
"The tartness of the sugared cranberries complements the creamy toasted white chocolate and adds a bling of holiday color," said a Starbucks representative.
The new drink is available hot, iced, or as a Frappucino, and is available "while supplies last."
Safe to say I will be heading over to Starbucks ASAP.
[via Cosmopolitan]