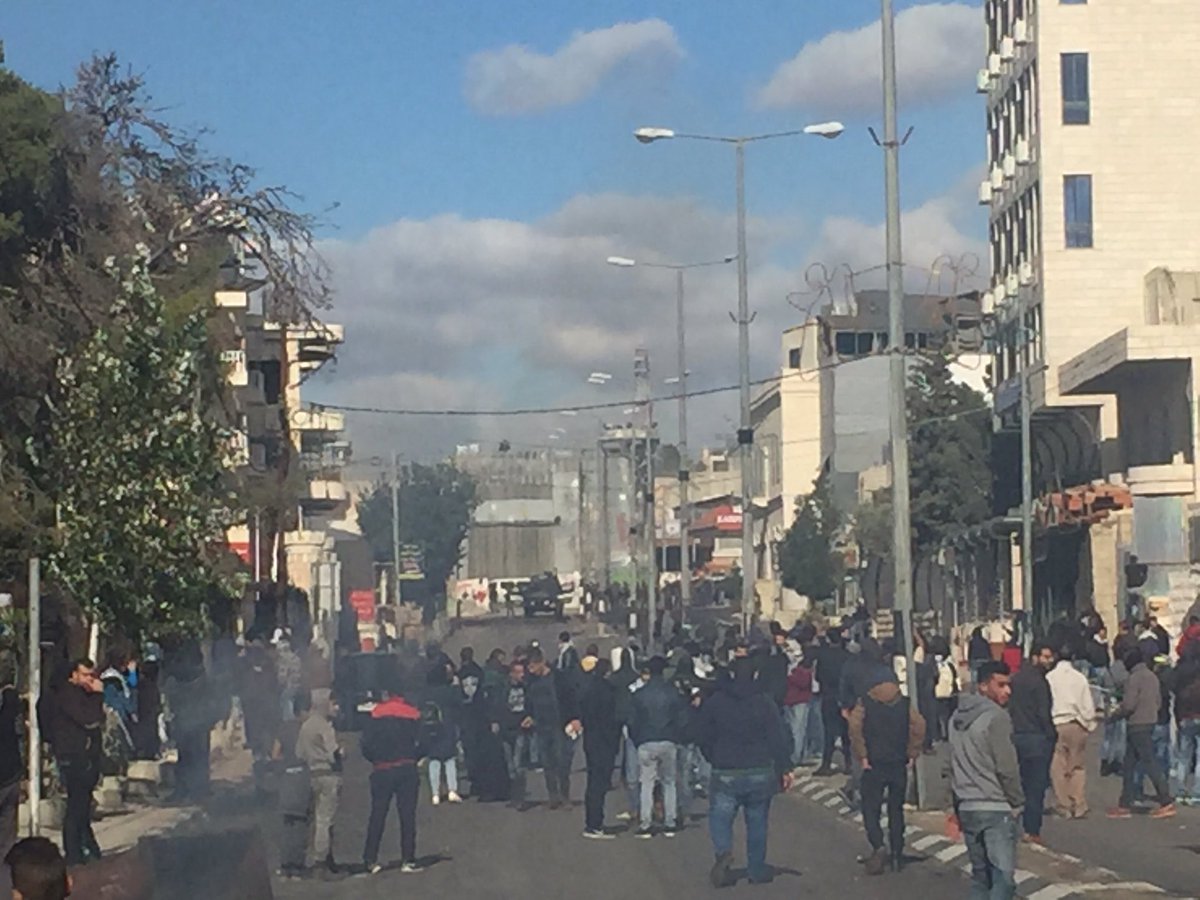 After President Trump's careless, and ridiculously ignorant, decision to both recognize Jerusalem as the capital of Israel and move the embassy, clashes and protests have begun in nearby Bethlehem.
US President Donald Trump's recognition of Jerusalem as Israel's capital prompts an almost universal diplomatic backlash and fears of new bloodshed in the Middle East https://t.co/OVEEVF5ovc pic.twitter.com/BQT83vXQwM

— AFP news agency (@AFP) December 7, 2017
Small clashes ongoing in Bethlehem between young Palestinians and Israeli troops pic.twitter.com/8Zt6PCYmEI

— Raf Sanchez (@rafsanchez) December 7, 2017
Munitions are fired in Bethlehem as protests break out over President Trump's decision to to recognize Jerusalem as Israel's capital https://t.co/5s3P1lndcd pic.twitter.com/dhJPCmlxZm

— CNN International (@cnni) December 7, 2017
Palestinian protesters set fires in Gaza this morning and chanted "death to America." @sethdoane is Bethlehem, a few miles from Jerusalem. pic.twitter.com/WITyUEGeWc

— ryan kadro (@RyanKadro) December 7, 2017
Hundreds of Palestinian youths clashing with Israeli forces at the northern entrance of Bethlehem.

Photo cred @ShehabAgencyEn pic.twitter.com/yFSSkBLIYl

— Leith Abou Fadel (@leithfadel) December 7, 2017
Perhaps the President hasn't quite done his research on exactly what the hell his decision means. We invite him to pick up a book and quickly learn.