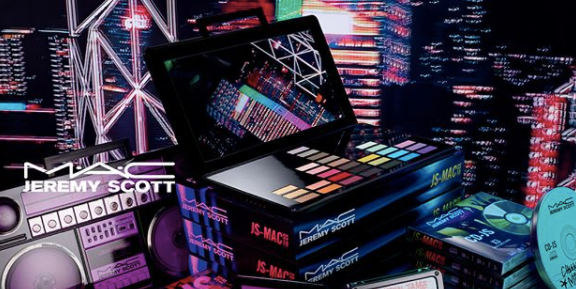 Jeremy Scott, Moschino's creative director, is pairing up with MAC Cosmetics to bring us a daring, limited-edition makeup collection in photo-read packaging. The designer posted the first pictures of the collaboration on his Instagram today, and they seriously harken the way we used to listen to music. Fans of MAC born after 1998 might not really get it, but it's pretty to look at anyway! 
The collection consists of three palettes: eyes, lips, and cheeks. Scott goes into more detail in his caption, saying he designed, "a boombox shaped eyeshadow palette consisting of 29 shades, a lip palette shaped like a tape cassette with a mirror, and a lil something for the cheeks in the form of a CD!"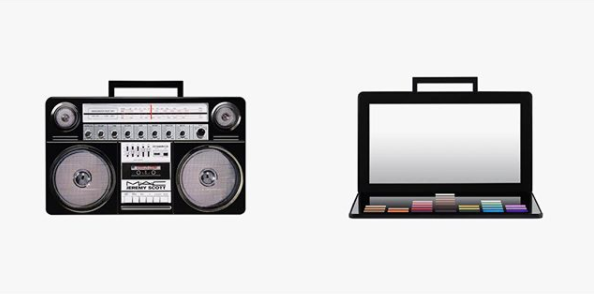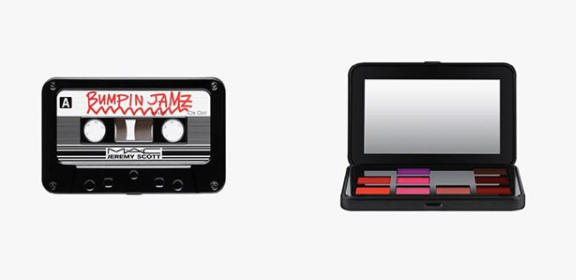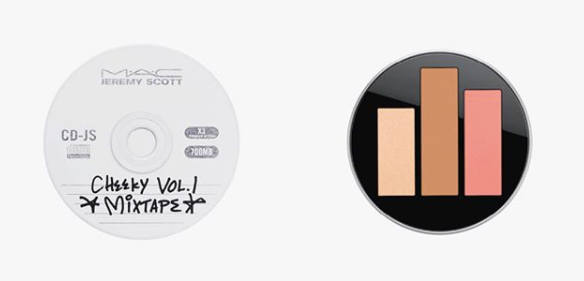 Scott and the Moschino brand aren't exactly ones to shy away from color, so if you're ready to try an ombre violet look in 2018, this boombox eyeshadow palette is your chance. The cassette-tape lip palette gives you some range, so you can decide if you're feeling classic Marilyn Monroe glam red lips or maybe a loud Barbie pink.
The CD cheek palette is relatively uninspired, but it's there as well, giving you a shimmery highlight, pink blush, and a warm bronze shade. They look a little small to dip brushes into, but who are we to say. The packaging, of course, is adorable and nostalgic.
If you want to rock out to some classic jams while applying your throwback makeup, the collection is available in select MAC Cosmetic stores and online February 28.
[Via Harper's Bazaar]