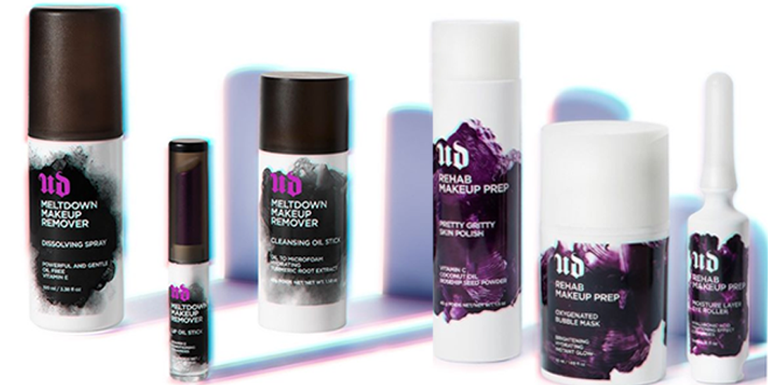 Urban Decay is expanding their empire and adding a skincare line to their seemingly endless collection of beauty products. The brand posted an announcement on its Instagram on Tuesday in which they let us know what we can expect.
The first line, called Rehab Makeup Prep, includes the following products to help prepare your face before applying makeup: Hot Springs Hydrating Gel, Pore Refining Peel, Pretty Gritty Skin Polish, Oxygenated Bubble Mask, Moisture Layer Eye Roller, and Lip Love. The second line, called Meltdown Makeup Removers, assists in removing the makeup at the end of your day and includes a Dissolving Spray, a Lip Oil Stick, and a Cleansing Oil Stick.
Time to make some sink space, ladies.
[via Cosmopolitan]