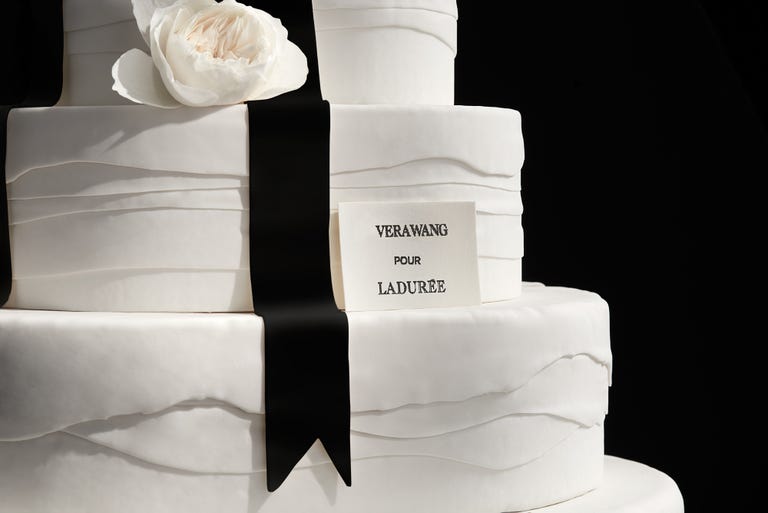 In the first ever collaboration of the sort, Vera Wang and French patisserie Ladurée are working together to create custom made wedding cakes that reflect Wang's wedding gown designs.
Vera Wang Pour Ladurée is the first design-dessert partnership. For Wang, Ladurée is a Parisian staple; the collaboration is an ode to the company.
"Among my most memorable and enchanting experiences in Paris has always been Ladurée, whether it was tea sandwiches, shopping with my mother, or taking my daughters for lunch in St Germain, Ladurée has always been a part of my Parisian experience," Wang said. "I was thrilled to be able to collaborate with [Elisabeth Holder, Heir & President of Ladurée US] on designing a bespoke wedding cake inspired by one of my gowns."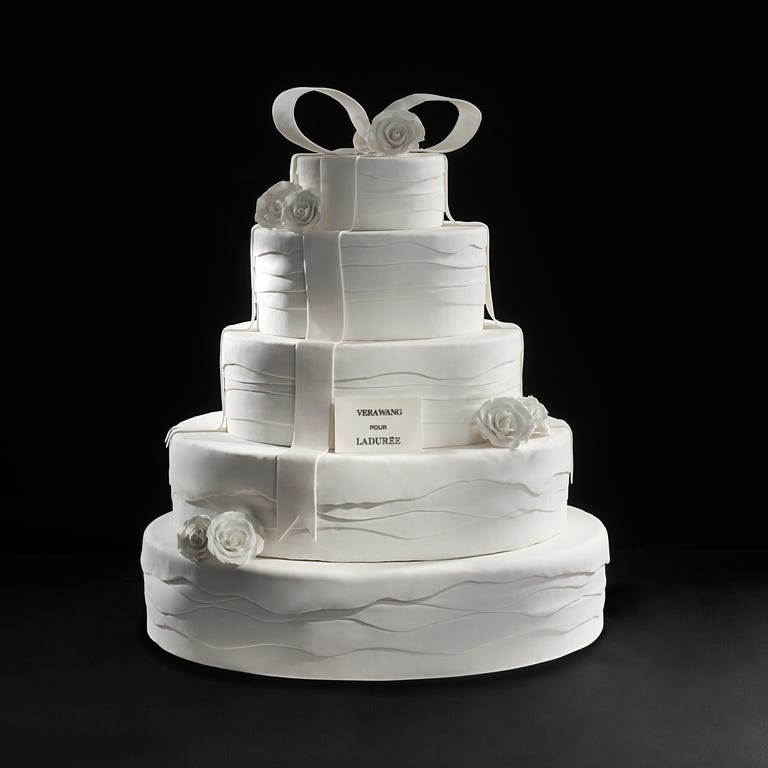 The collection is limited edition and features macarons and cakes. Any individual cake costs $20, and full-sized cakes are $20 per guest.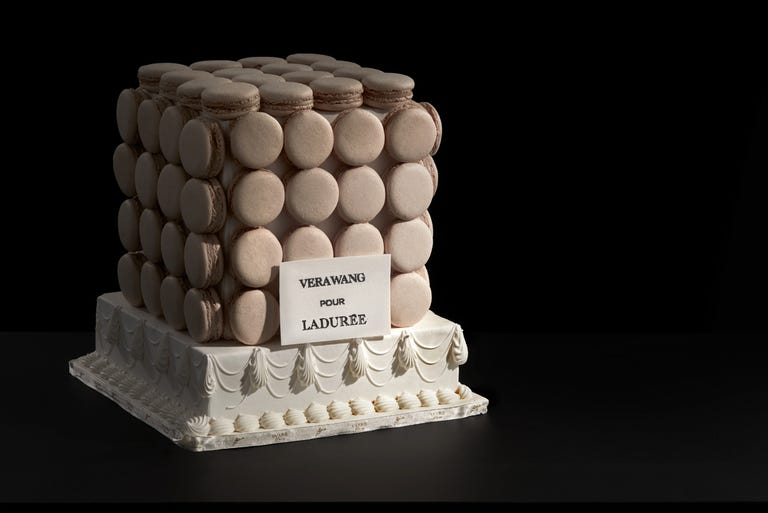 The macarons come in four different sizes: a box of six is $24, a cube of 45 is $166, a medium cube of 80 is $275, and a large cube of 125 is $425.
The cakes are being displayed at Ladurée's Madison Avenue and Soho New York City windows from January 10 to 26, but the cakes can be special ordered throughout 2018.
[via Cosmopolitan]