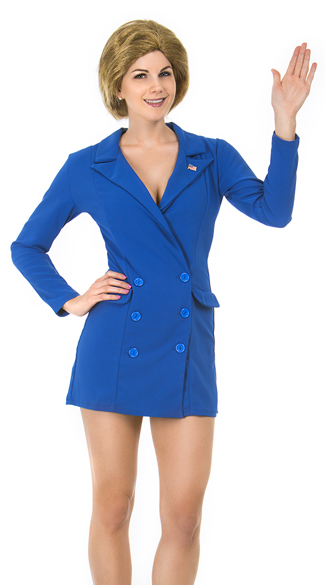 With Halloween just around the corner, it's time to suit yourself up in a look that'll make everyone jealous. But with cheap shake-and-go costume ideas like slutty clowns, election puns and whore'd out versions of McDonald's advertising schemes running amok across torn down costume racks in Halloween shops as far as the eye can see, the human brain can get cloudy differentiating between the cute and the cringeworthy. Here are some prime ideas of what to avoid.
Hot Yoda – $38.47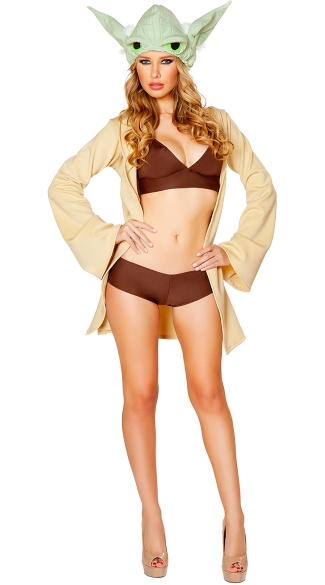 Oh. I'm sorry. They call this one the "Galactic Gremlin" costume. I would wager this is because the Star Wars franchise saw something evil, sinister, and grotesque in wanting to make the cute, wise, intergalactic elder into a whore. Please do not fetishize Yoda, the ewoks, Darth Vader's human face when he's dying and his unmasked face is covered with crusts, or any of the rest of the Return of the Jedi gang. This includes:
Donna T. Rumpshaker – $71.95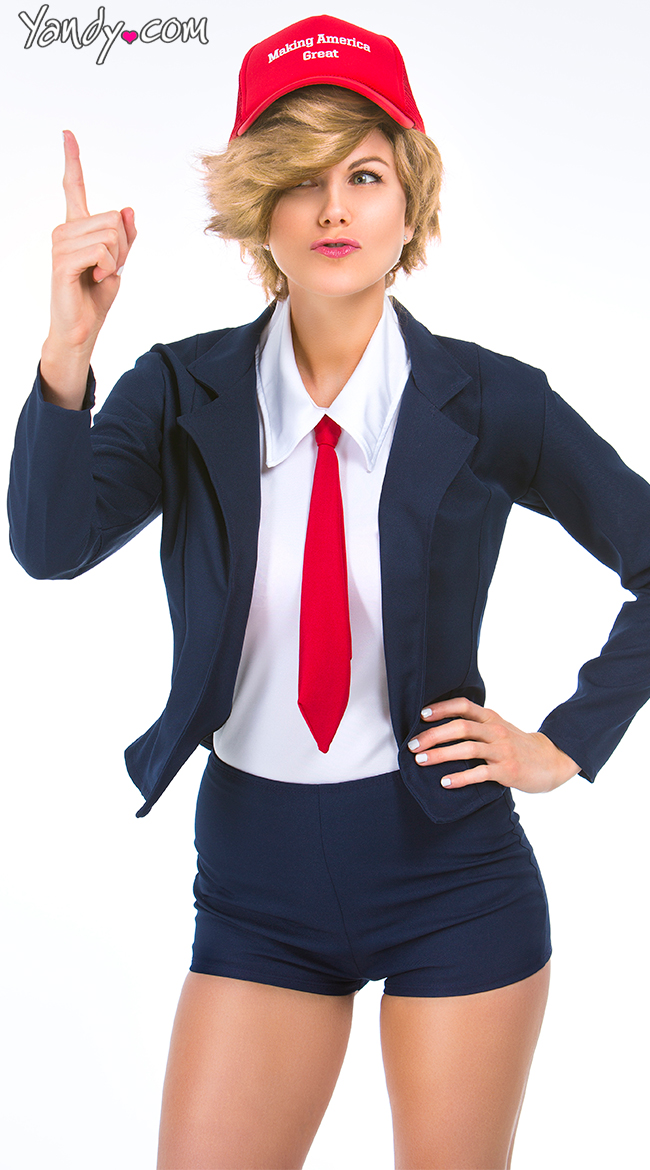 Grab 'em by the uvulas and make 'em vomit, I guess.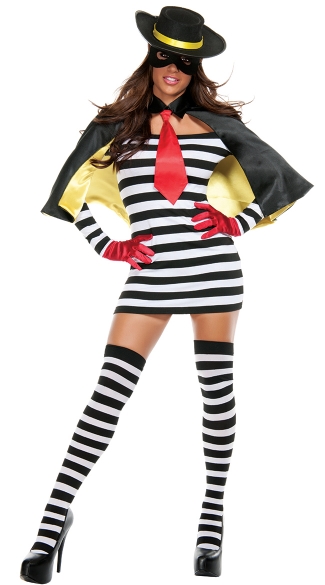 Remember what they did? It was bad. McDonald's took their beloved cartoon Hamburglar character and made him into a seething human pedophile shooshing onlookers from behind the confines of his mask and leather duster as he stole hamburgers from the food chain. It was horrendous.
And now they've made it worse. They've made it "sexy". What's next? A human hoe-bag version of the purple puppet, Grimace?
I think not.
Hipster Snow White – $41.95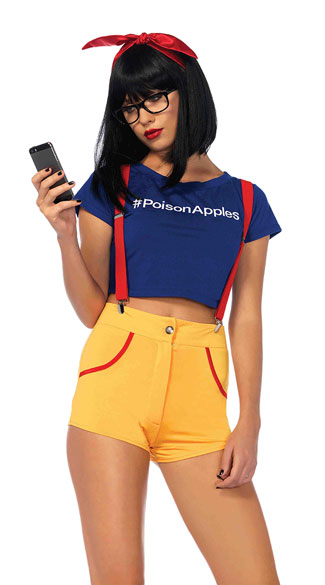 Slutty Hillary Clinton -$61.95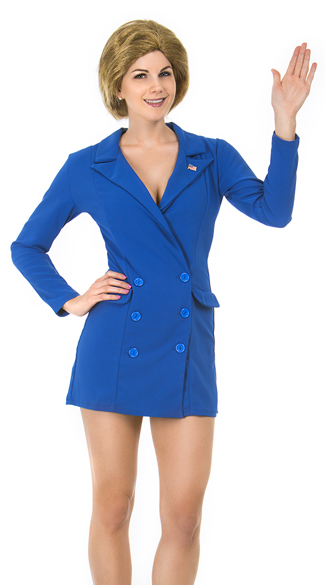 Except that this one is actually called "Capitol Hill". This is so fucking creepy. How did you guys even manage to come up with lingerie based off of a single woman's collection of patriotic pantsuits.
Kinky Big Bird – $57.95
If you're looking to spice up the cast of Sesame Street for your costume this year, why not go the obvious route? I mean is there really anyone in puppet history with more unbridled sex appeal than the original Dr. Bunsen Honeydew?
Sexy Captain Costume – $31.68
Sexy Corn – $61.95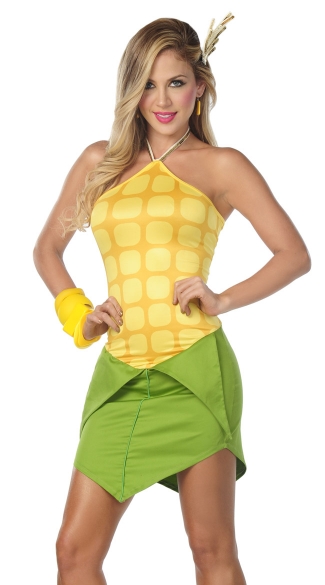 How do you even make something as innocent as eating an ear of corn into a hoe? #LeaveStarchAlone
Slutty Ronald McDonald
It's not okay. It's not ladylike. It's not sexy, or cute, or nice. It's perverse. And it's suspicious. Ronald McDonald is a weird man who likes to make children giggle by bribing them with a toy and inviting them into his "PlayPlace" while they eat their lunch. 10/10 would not do.
Adult Corset Freddy Krueger Costume – $49.99
WHY ARE THERE SO MANY HANDS? Two for breasts and then another? And why is Freddy ripping off his own sweater, revealing his bustier underneath? The costume is just confusing is what it is.
Sexy Barney
First of all, it's head is just too goddamn small. While we're on the subject plz steer clear of the following options:
a sexy Furby
slutty versions of any of the cast of children's television classic, Arthur (including but not limited to Muffy, Francine, or D.W.)
a hoe-y version of the red Teletubbie Po (the costume would involve a very short red dress that's barely more than a shirt, with boom boom shorts sticking out and a big felt Tubby head)
Hot Ken Bone – $95.95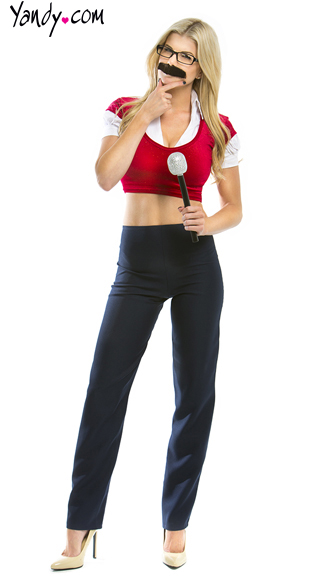 They call this little ditty the "Sexy Undecided Voter", but we all know that's just college talk for "we couldn't get the rights to America's Sweetheart Ken Bone's name, and also we didn't really want to pay for them".
Adult Genie In A Lamp Costume – $39.99
Nothing hotter than a guy with hairy chicken legs and a pair of Birkenstocks wearing a squishy foam skirt with the words "Rub Me" written on the dick. "Hey, so, whaddaya think of my sick fez?", he says as he makes his way over to you and points a pair of finger guns in your direction. "Bang bang, skeet skeet."
Extra barf points go to the fact that the costume's description reads "come on girl, give it a rub." ;D
Sexy Clown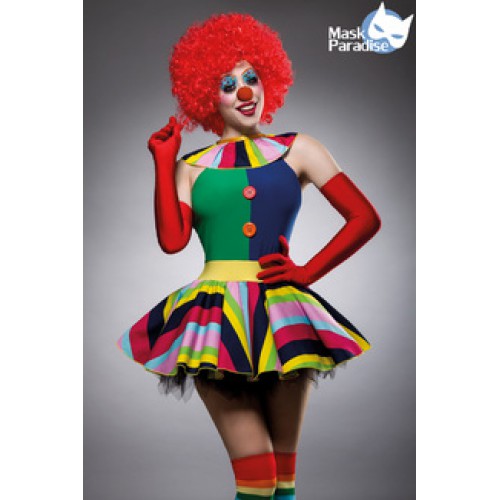 Someone should shit in your mouth.
Underwater Best Friend – $68.47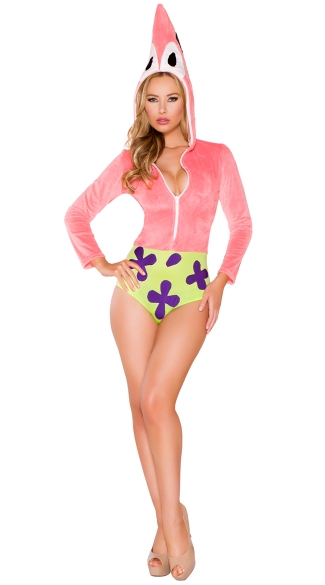 Talk about a scam. For the bizarre price of $68.47, you too can own the "Underwater Best Friend" costume, which is actually just Patrick from Spongebob, but if he were a giant slut. Also, they couldn't get the costume's pink felt head to not look like a labia majora manifesting out of itself.
Sexy "Ali Hamilton" – $121.95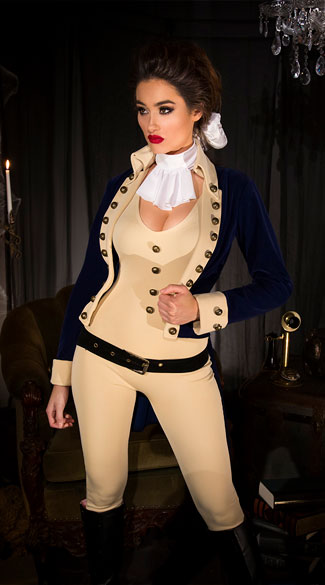 Stop trying to make sex with a founding father happen. It's not going to happen.
"Heavy Hose" Fireman – $46.95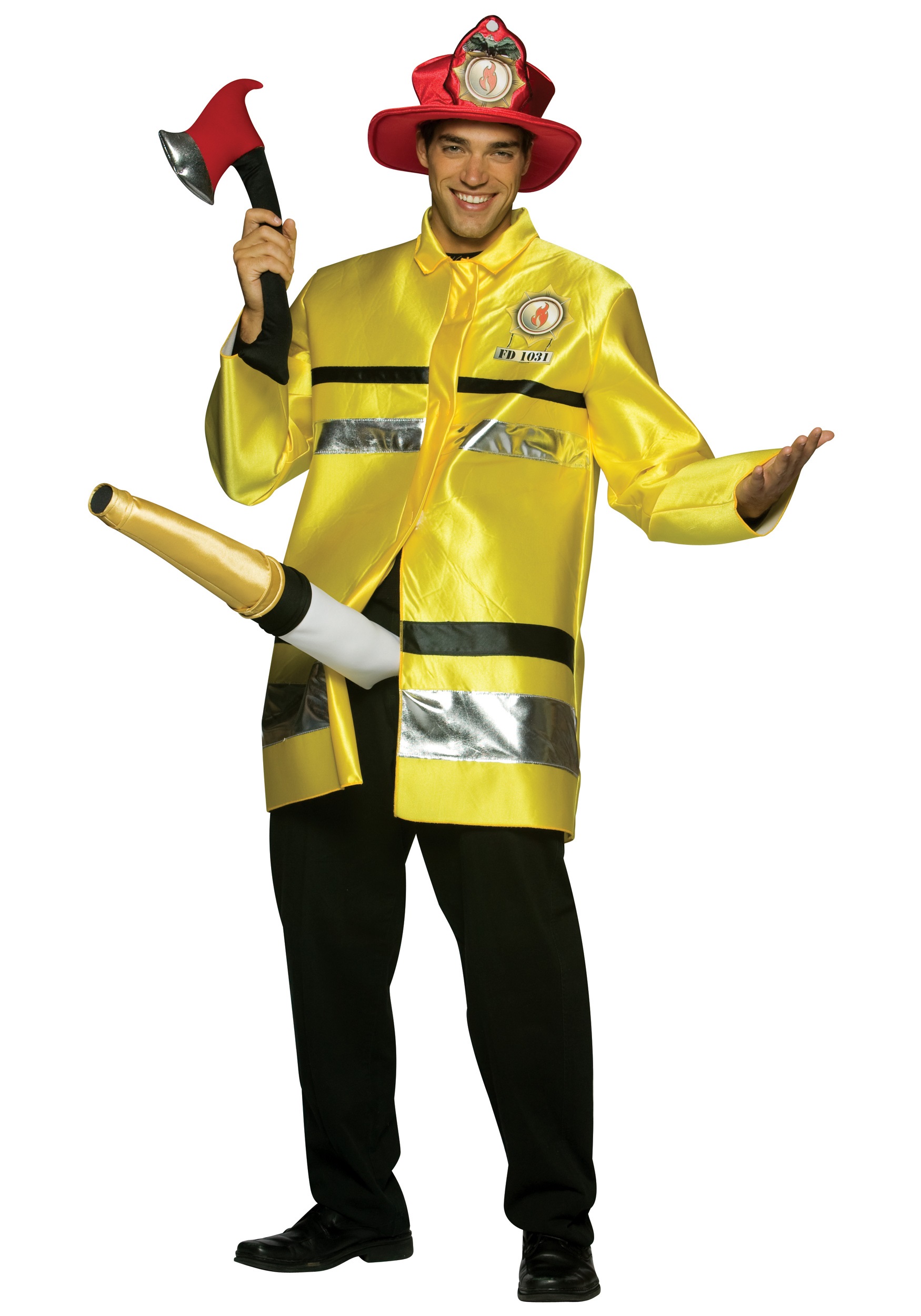 YUCK.
This is made even more revolting by the fact that it's the same male model in the stock photo of the Fire Hose foam penis dude and the "Rub Me" genie guy. Isn't there anything else you could be doing with your time? Like porn or being a hand model?
"Miss Tater Tot" – $29.95
Why are you doing this. 
Thotty R2D2 – $13.85
Girl in this photograph really went all out by doing a Star Wars/Hello Kitty crossover, complete with a big spongey bow on R2's head. I reiterate: no. 
Catchin' Em Cutie – $69.99
"Gotta catch 'em all" just took on new meaning to signify catching all the venereal diseases possible in a single night.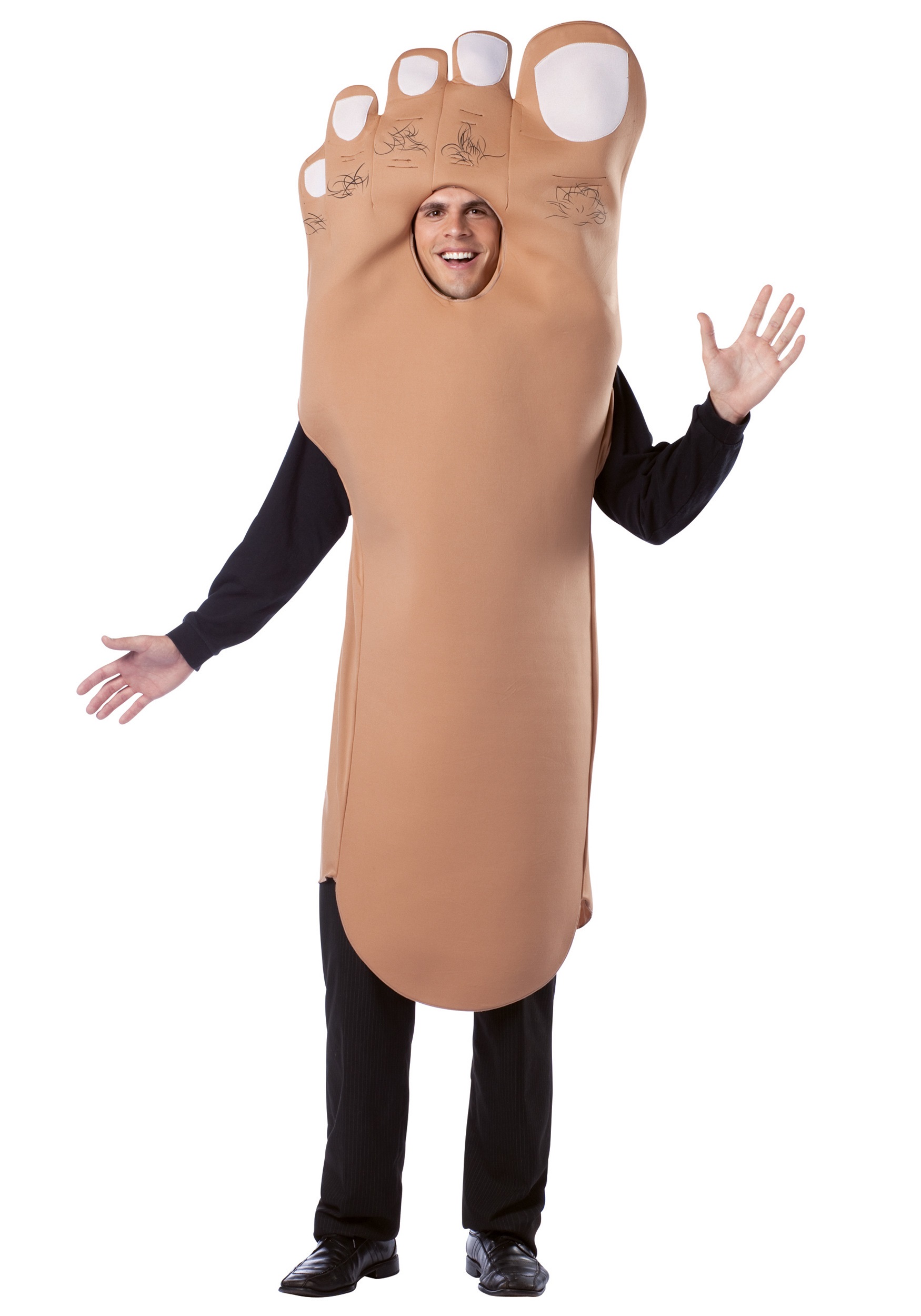 For the love of Christ, please do not be a foot. This is specifically the least sexy and most repugnant and disgusting thing a person could do, which is why it earned itself a place on this list. It's even got hair on the toes. Fuuuuuck.