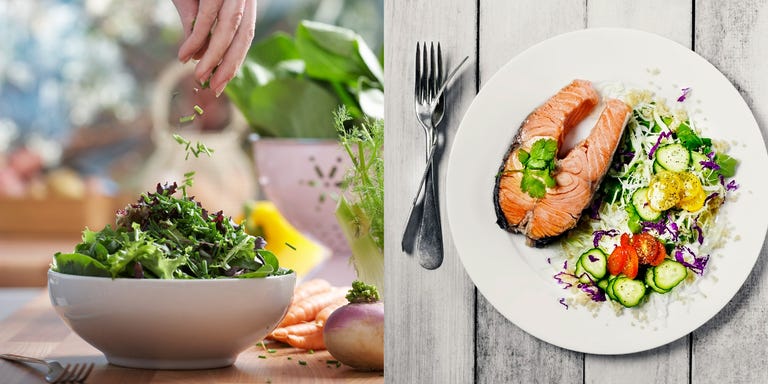 Whole30 is one of the most popular diets on the market right now. Due to its weight loss results, and the fact that it doesn't force you to give up all that much of what you love (like meat and dairy)—people everywhere have been giving it a go. Only now comes the bad news, according to U.S. News & World Report  annual ranking of diets—Whole30 is one of the worst diets you can do.
According to Cosmopolitan.com, the rankings are derived by an expert panel composed of more than 20 registered dietitians, academics, and medical doctors, who rank each diet in seven categories including effectiveness in short- and long-term weight loss, safety, ability to prevent disease, nutritional completeness, and simplicity.
"The Whole30 plan is based on cutting out whole food categories including dairy, grains, beans and legumes, and any foods made with added sugars for 30 days to "reset" your relationship with food and help you pinpoint foods that are unknowingly affecting your health and fitness," explains Cosmo writer Elizabeth Narins. So where's the issue? The problem, according to Dr. David Katz, M.D., director of the Yale University Prevention Research Center and adjunct professor at the George Washington University School of Medicine, is that Whole30 promotes meat consumption, which is generally considered a bad idea, while discouraging perfectly healthy food groups. "This diet did not fare well in the rankings overall, and certainly did not fare well with me," he said to Cosmopolitan.com.
Other panel members who anonymously submitted their critique of individual diets complained that Whole30 is high in sodium, low in calcium, and permits too much cholesterol with unnecessarily food restriction. They found it unsustainable and potentially unhealthy, since it can lead to nutritional deficiencies, according to Angie Haupt, assistant managing editor at U.S. News, who collected the panel members' anonymous critiques.
Though Whole30's co-creator Melissa Hartwig is standing by her diet, explaining to the online news source that calling them a meat-heavy program "is inaccurate." Speaking of diets like Slim-Fast, Weight Watchers, and Jenny Craig which outranked Whole30, she asks, "How are diets based on calorie restriction, processed foods, supplements, and meal replacement shakes 'healthier' than an approach that encourages participants to eat real food to satiety without counting calories?"
"Our program's efficacy speaks for itself, as evidenced by the countless medical doctors who successfully use our program with their patients, and the hundreds of thousands of life-changing testimonials we've received," Hartwig concludes. Still, if you ask Dr. Katz, Whole30's only potential benefit is for short-term weight loss, not long-term weight maintenance, general health, or longevity.
So which diets topped the list? The DASH Diet, Mediterranean Diet, and MIND Diet.
[via Cosmopolitan]