The new issue of Garage Magazine hits newsstands tomorrow, September 8th, and features none other than Willow Smith on the cover.  But the excitement doesn't stop there. The very front page features an exclusive interactive reader experience, which combines fashion with technology—aka, the future. Smith and those over at Garage Magazine teamed up with Snapchat to create a filter that can only be accessed by scanning the cover using the Garage Mag app.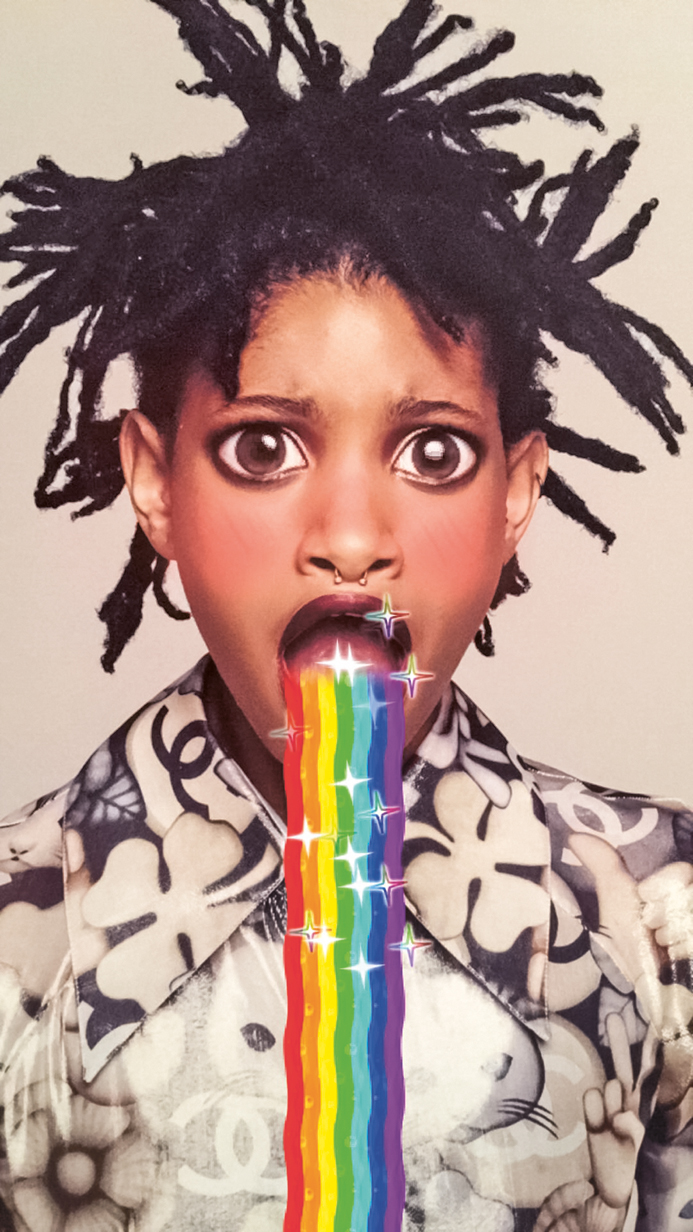 In addition to premiering the special Snapchat filter, the issue will also debut Be Cool Be Nice, a platform founded by songwriter Gerry DeVeaux that seeks to counter cyberbullying. Kendall Jenner is also featured alongside Smith in a spread inside the magazine in support of the social media campaign. If you scan the spread using the Garage Mag app the models will apparently transform.
According to Complex, after downloading Snapchat and the Garage Mag app, readers can scan the new cover to see Smith with the "New Age" filter she created and also, using Snapchat, they can scan the ghost on the cover to unlock the lens and use it themselves. Yowza. Might we be glimpsing the future of magazines?
[via Complex]