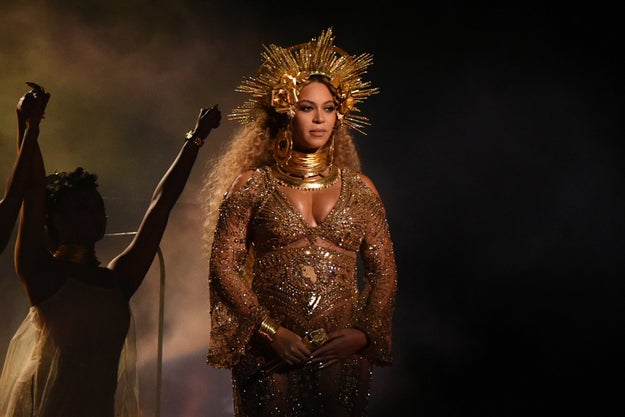 Beyoncé looked like the radiant queen she is at the Grammy's. But there's a good chance you missed this precious detail on her golden dress.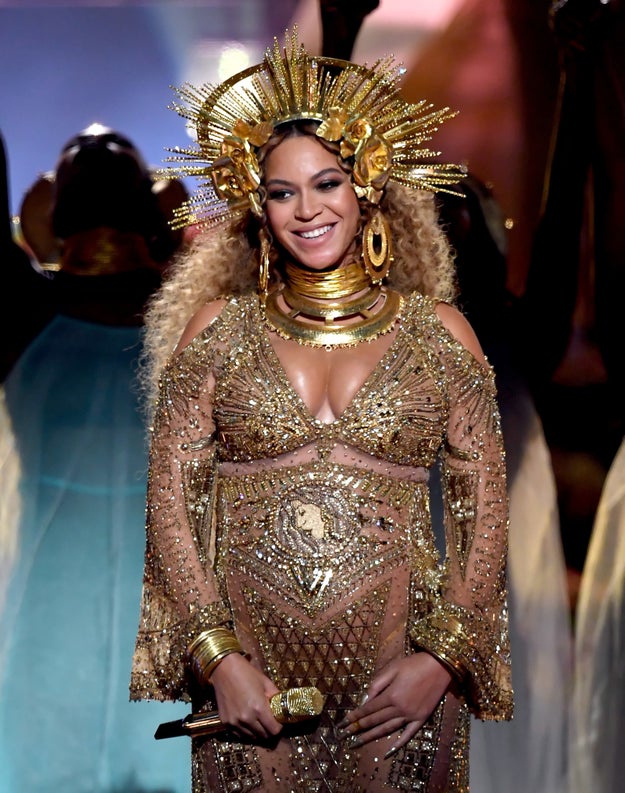 Look closely. You'll find a portrait of her face on her belly, watching over the twins.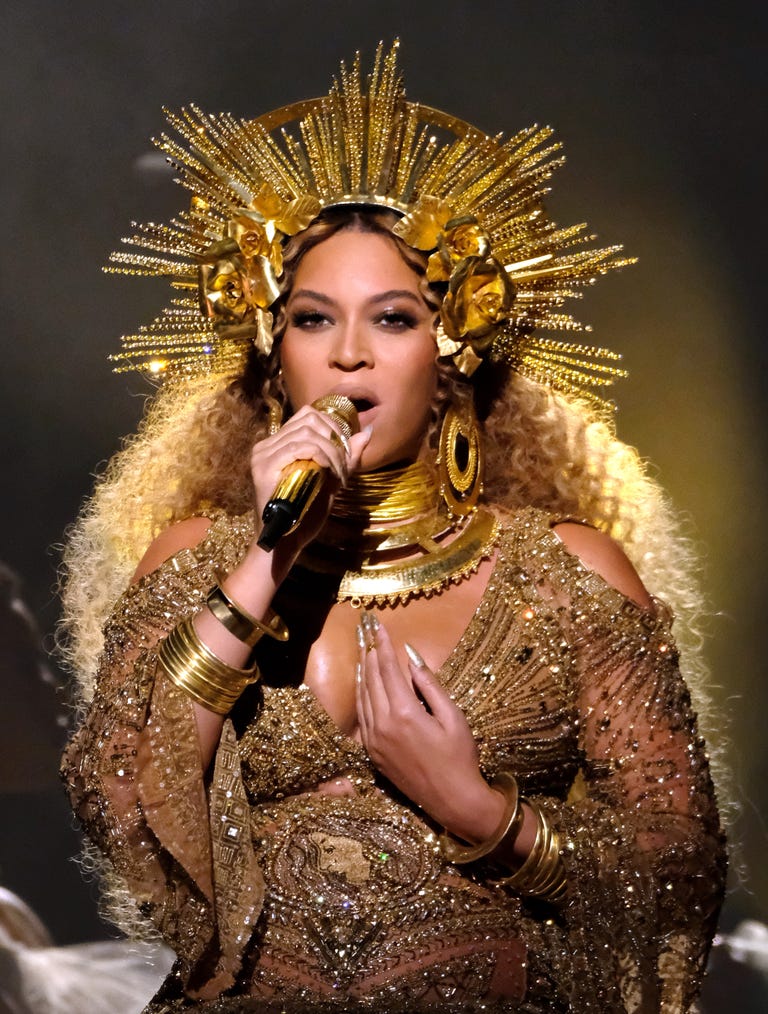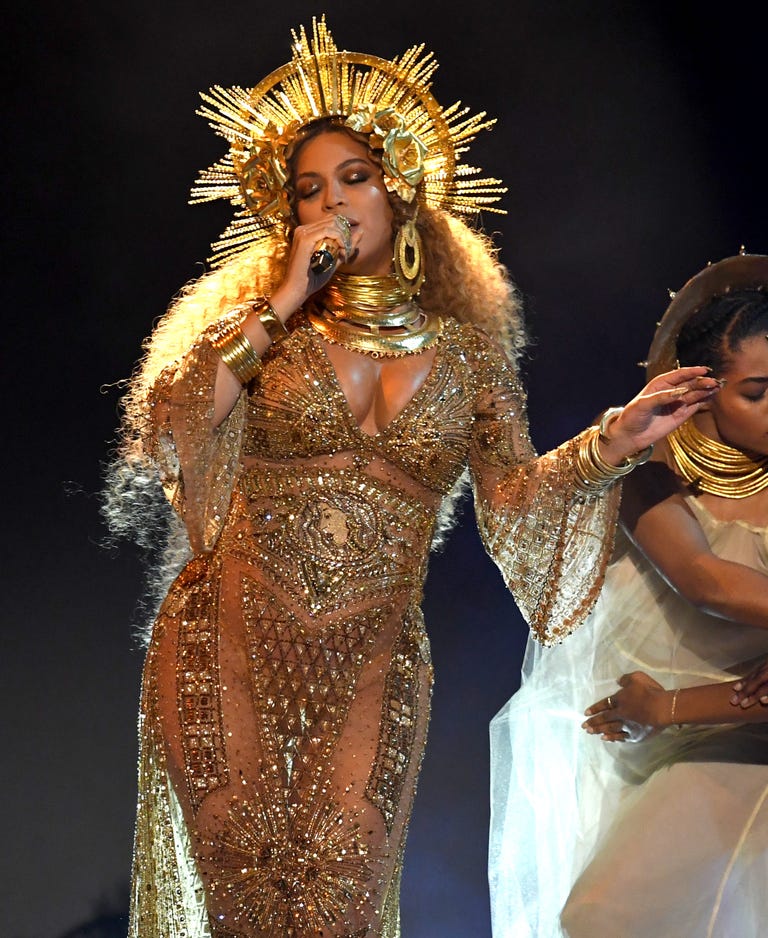 In an interview with Vogue Runway, designer Peter Dundas revealed that the dress was inspired by the work of Gustav Klimt and Art Deco motifs, along with lyrics from Beyoncé's song "Love Drought," which she performed during the event. The designer also paid homage to Oshun, the African goddess of fertility, love and prosperity, with the look, and chose to complete the statement by embroidering two cherubs on her hips and Bey's face in the center. Check out his original sketch below.
"I like creating stories within a garment," he told the magazine. "It was a fun way to celebrate the moment for her."
[via Buzzfeed]