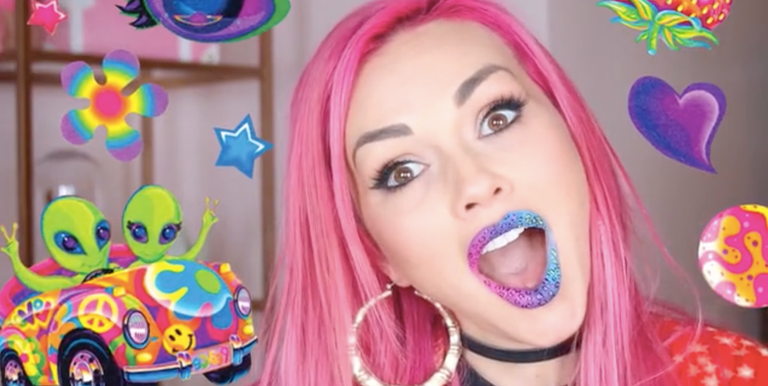 On Thursday, Lisa Frank — everyone's favorite brand from the '90s — launched a Kickstarter in collaboration with vegan and cruelty-free makeup brand Glamour Dolls in hopes of making a super colorful, unicorn and rainbow inspired limited-edition makeup collection.

According to the Kickstarter, the companies hope to raise $30,000 and launch at least six products, including a lip balm, matte mouse, liquid liner, "unicorn lippie," highlight powder, and a vegan leather makeup bag to help you tote it all around. So far they've already created an angled blush brush covered in Lisa Frank's signature rainbow unicorns: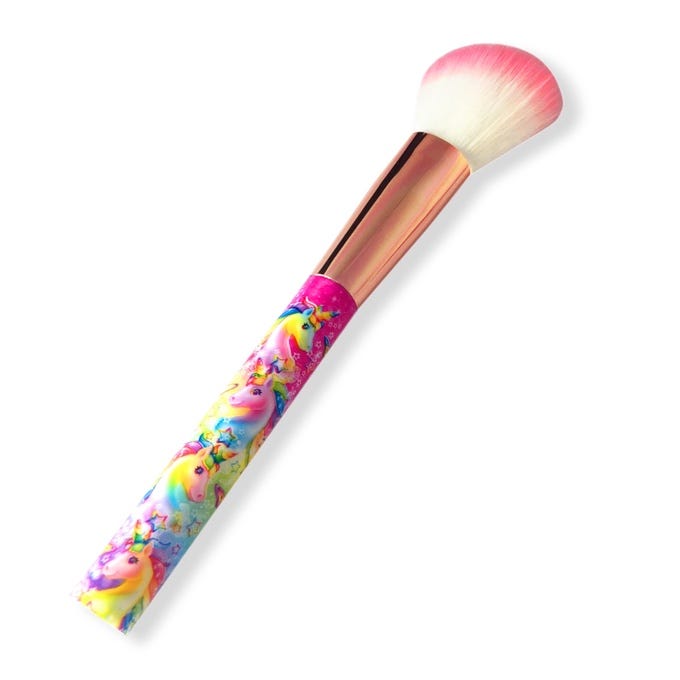 Those who donate will not only get to own the limited-edition products upon release, but they will also get to be involved in how they're made — like by voting on their names, picking out shades, unlocking new products, and more. You'll also get a sneak peek at Lisa Frank's newest designs.
If you're already sold, you can donate to the Kickstarter right here.
[via Cosmopolitan]