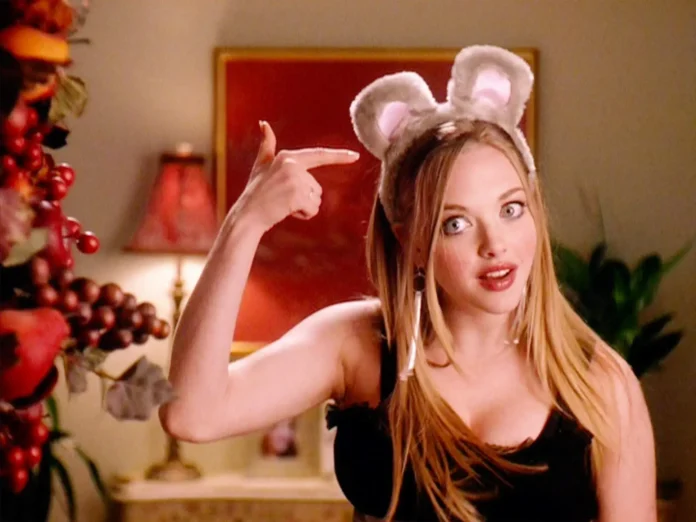 I don't care what anyone say, Mean Girls is the greatest movie ever made.
On this glorious day, October 3rd, we celebrate Mean Girls. 
This is the day that has gone down in history. Why? Lindsay Lohan's character Cady was asked the most important question ever by crush Aaron Samuels.
Aaron turned in his chair during a class at school to ask Cady: "What day is it?"
She replied: "October 3."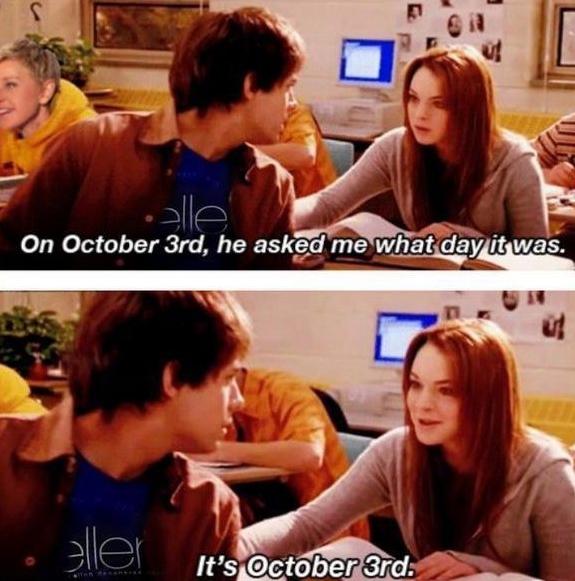 FUCKING ICONIC.
And if you think this day is bullshit, just look:
It's October 3rd today👛🐷🌸🛍🎀💕 #MeanGirls #October3rd pic.twitter.com/RgCreGtLIK

— goitumetswe (@tumipitswane) October 3, 2017
It's #MeanGirls dayyyy pic.twitter.com/yOJc6wrLEh

— | Tay | (@CommunistTay) October 3, 2017
only one day a year we can post this #meangirls #october3rd pic.twitter.com/njTzselcvq

— Cash Cash (@cashcash) October 3, 2017
Happy October 3rd everyone ITS AN ANNUAL HOLIDAY 🙌💗#itsoctober3rd #MeanGirlsDay #MeanGirls pic.twitter.com/3rPwVqKrqG

— carmen. (@dlc_carmen) October 3, 2017
Happy holidays, everyone!