It was a tough loss for the Nuggets, but Chauncey Billups is still happy as he's leading his team to yet another NBA title. As Manu Ginobili says in this game-winning interview, it doesn't take losing $150 million over 13 years of playing basketball to turn into a champion.
Chauncey Billups has been a member of the NBA since 1996. He is an 11-time All-Star, 5-time All-NBA Team selection and 2-time NBA champion. In his career he has averaged 18.2 points per game while shooting 45 percent from the field and 36 percent from three point range.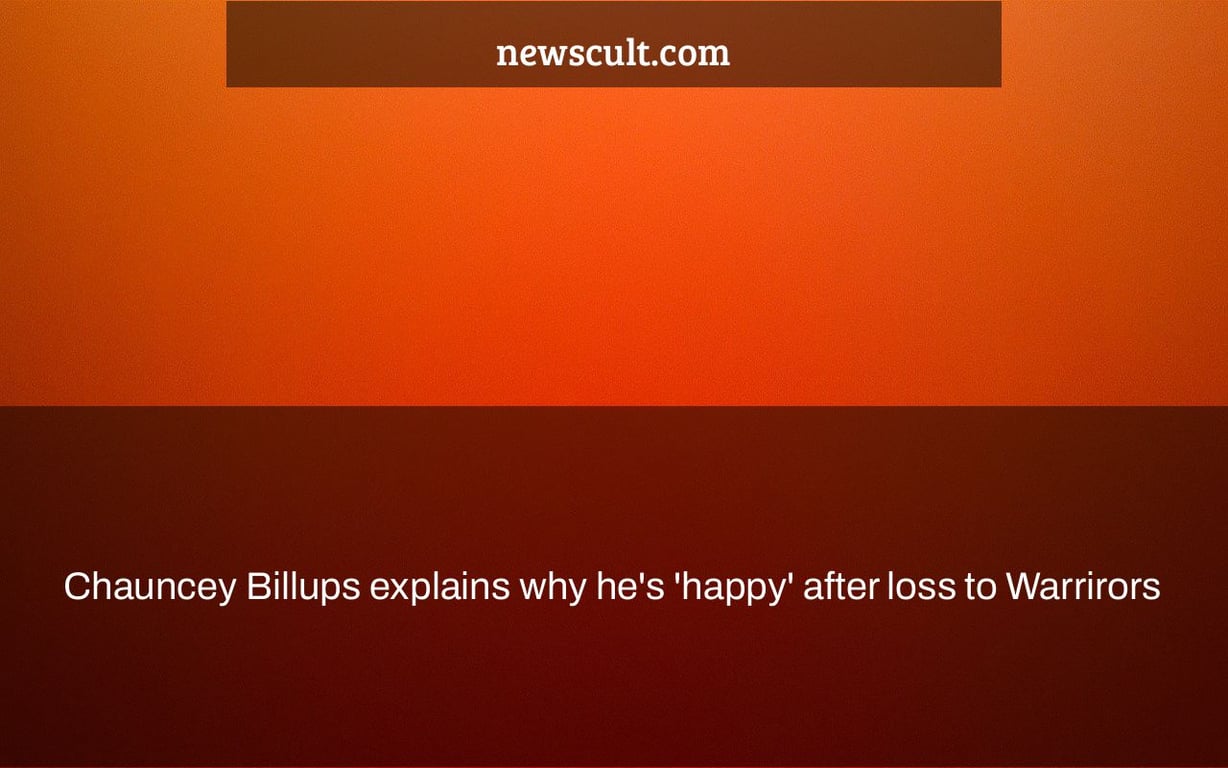 If Friday night's game against the Golden State Warriors was a litmus test of their ability to compete with the league's elite teams, the Portland Trail Blazers failed miserably.
The Warriors defeated the Blazers 118-103 at Chase Center, employing a well-balanced scoring assault and tenacious team defense to hand Portland another road setback. Golden State finished with a 54 percent shooting percentage, 31 assists, and 64 points in the paint. The Warriors' 121.6 offensive rating was eight points higher than the top-ranked Utah Jazz, and it would have been much higher if not for the Warriors' poor 12-of-37 shooting from beyond the arc.
The Blazers' numbers on the other hand aren't any better. Damian Lillard and C.J. McCollum were never able to find their stride, combining for 32 points on eight field goal attempts. Portland shot 41.9 percent overall, resulting in a 103.0 offensive rating, which was the team's third-worst performance of the regular season.
Chauncey Billups, on the other hand, wasn't harping on his team's two-way play or even their failure to win away from home after the game. Instead, the Blazers' rookie coach applauded them for not giving up after Golden State took a 21-point lead in the third quarter.
"The Warriors in the third quarter are a whole different basketball team," Billups stated. "They came out and leapt on us, and all I could think about was how proud I was of our boys." We simply continued fighting and scrapping one other. It was all part of a game. In the fourth, they started to draw away from us, but I was pleased, dude. Today, we pushed ourselves to the limit. They were having a good time with their bums off."
Those thoughts aren't altogether unjustified, regardless of the box score.
Less than three minutes before halftime, Portland had knotted the game at 42-42, playing toe-to-toe with Golden State on both sides of the ball. However, a sequence of dubious rulings that finally led to a Damian Lillard technical and Scott Brooks' expulsion spurred a 16-4 Warriors surge at halftime, hinting to an impending blowout.
However, the Blazers fought back in the fourth quarter, cutting their deficit to eight points twice thanks to Anfernee Simons' offensive prowess. Simons burst for 13 points and three triples in the last stanza, benefiting from the absence of Norman Powell, who departed the game early with a right quad contusion.
Billups said of Simons, "Obviously, his shot-making was vital for us." "He took several difficult shots and made them." But I felt his defense was solid, especially when he was covering Steph."
Moral wins should not be enough for a seasoned squad like Portland. Given their early-season troubles to maintain consistent game-by-game effort, the fact that the Blazers didn't fold on the road against the league's greatest team is at least a sign of improvement.
The next stage is to translate that persistent edge and effort into game-long performance, which might help Portland, which is currently 1-10 on the road, get a solid victory away from Moda Center.
Watch This Video-